Gears of War 3: Video von PS3-Version aufgetaucht
Geschrieben am 20.05.2020 um 12:45 Uhr.
Gears of War 3 erschien exklusiv für die Xbox 360. Dennoch gibt es eine PS3-Fassung, wie sich nun herausgestellt hat.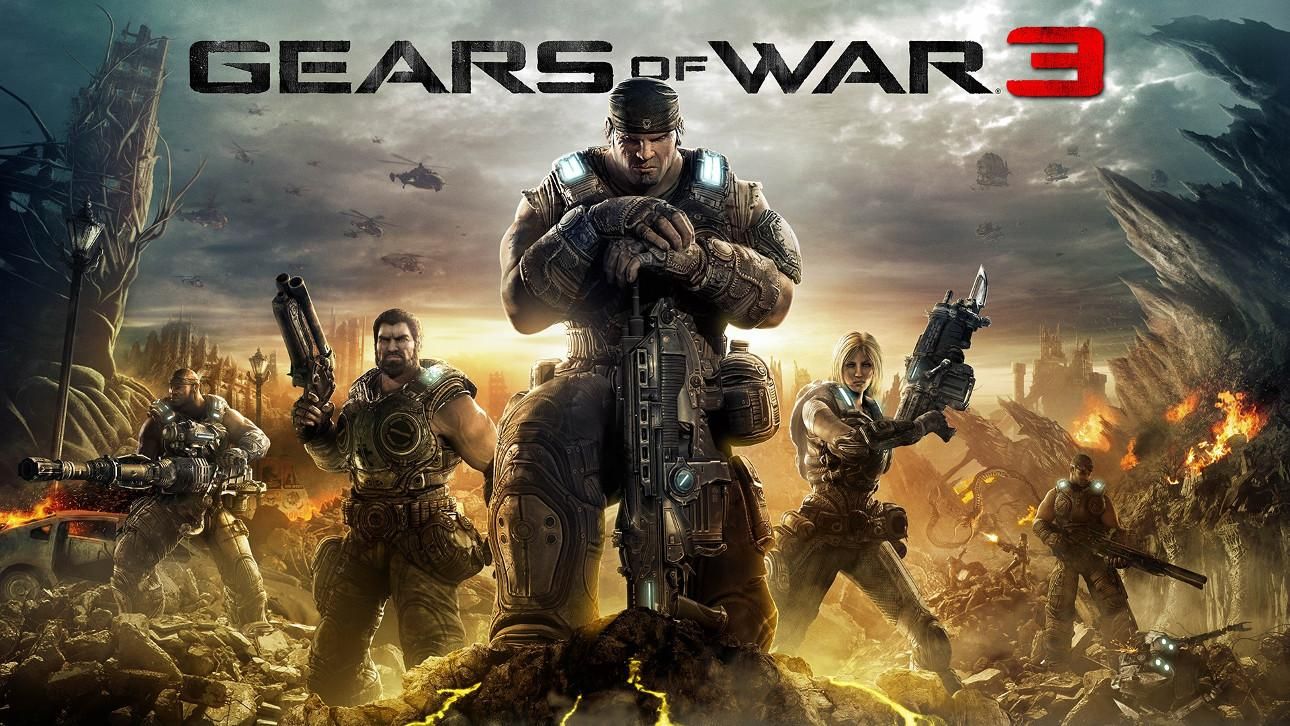 Während Xbox-Jünger stets neidisch auf die Sony-Fans geblickt haben, wenn die ein Uncharted oder God of War bekommen haben, mussten die PlayStation-Zocker immer auf Halo und Gears of War verzichten. Doch es sieht so aus, als hätte es auch anders kommen können – zumindest in Bezug auf letztgenannte Marke und da im Speziellen auf deren dritten Ableger. Denn auf YouTube ist gestern ein Video aufgetaucht, das nichts Geringeres als einen kompletten Durchlauf durch Gears of War 3 zeigt – auf einer PS3.
Bei dem über acht Stunden langen Clip handelt es sich um Material eines PS3-Builds des Actionspiels vom 19. Mai 2011, der auf einem PS3-Devkit läuft. Jene Fassung hat also gestern ihren neunten Geburtstag gefeiert und der YouTube-Nutzer Proto, der, wie er selbst schreibt, die scheinbar einzige Person ist, die eine funktionierende PS3-Version von Gears of War 3 hat, dachte sich wohl: "Na, da kann ich ja mal meinen Spieldurchgang in Gänze hochladen."
"Ich weiß nicht, warum er [Anm. d. Red.: der Build] existiert, ich weiß nicht, warum er gemacht wurde. Alles, was ich tun kann, ist spekulieren", so Proto es in der Beschreibung des Videos. Darin schreibt er außerdem, dass es noch eine weitere Version geben solle, die aus dem Januar 2011 stamme. Letztere stamme aus einer unbekannten, inoffiziellen Quelle. Zu seiner Variante schreibt Proto, dass es viele Unterschiede im Vergleich mit dem finalen Gears of War 3, das im September 2011 exklusiv für die Xbox 360 erschienen ist, gibt.
Der Build sei nicht auf einer normalen PlayStation 3, sondern nur auf einem PS3-Devkit spielbar, da das zusätzlichen Arbeitsspeicher hat, der für Gears of War 3 zwingend nötig sei. Mit dem Emulator RPCS3 könne man zwar kleine Teile des Shooters unter bestimmten Voraussetzungen laden, den Titel aber nicht in Gänze spielen. Wenn ihr euch das Video anschaut, werden euch zwei Dinge auffallen: Einerseits die Tatsache, dass im Spiel die Knöpfe des Xbox-360-Gamepads und nicht Dual Shock 3 Controllers angezeigt werden. Andererseits wäre da die schwache Performance. Die Bildrate ist im Durchschnitt nicht wirklich hoch, sei aber laut Proto besser als die des Januar-2011-Builds. Als größten Performance-Killer habe er Anya ausgemacht, was an ihren Haaren liegt.
In einer offiziellen Stellungnahme seitens Epic Games, die dem Magazin Kotaku vorliegt, heißt es, dass die Version lediglich zu Testzwecken der Unreal Engine 3 erstellt wurde. Eine PlayStation 3 Version war nie geplant, sie ist ein Nebenprodukt dieser internen Testprozesse.
Quelle: Proto