Gears 5: Operation 3 mit Cole, neuen Maps, Modi und mehr
Geschrieben von Nico Trendelkamp am 25.03.2020 um 12:07 Uhr.
Vorsicht an der Bahnsteigkante, der Cole Train fährt ein!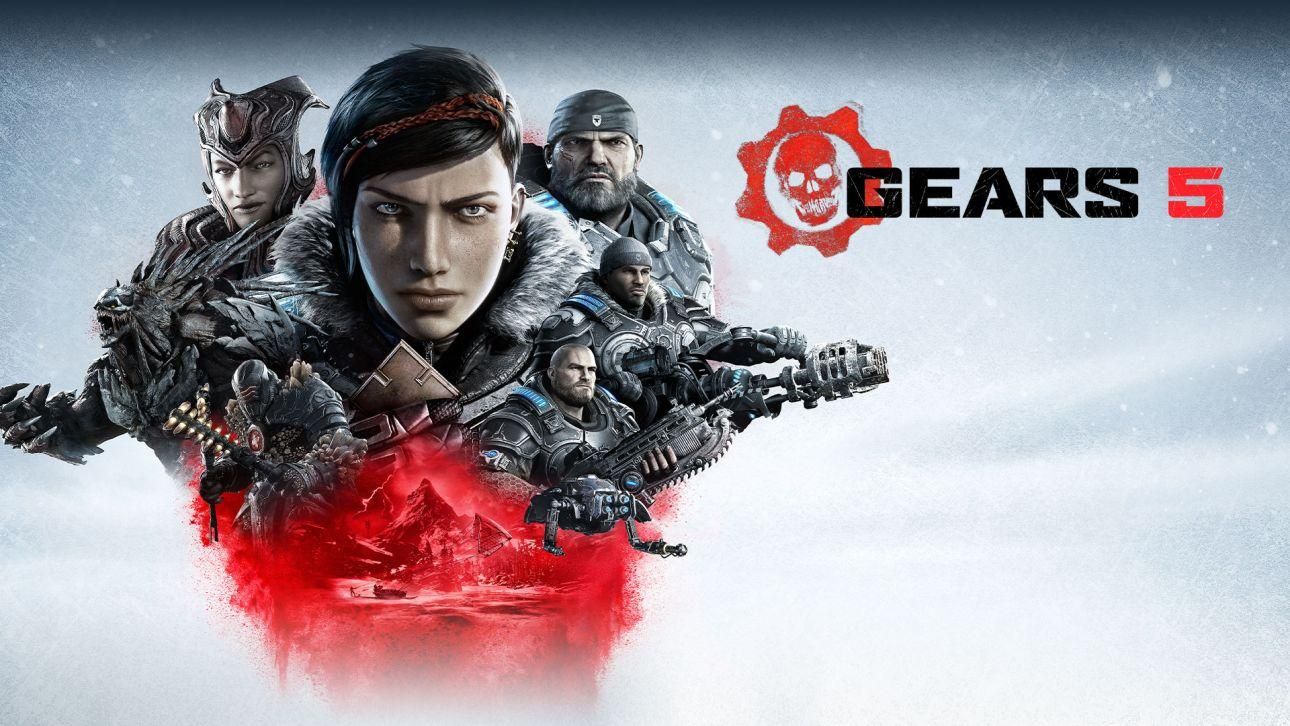 Am 31. März startet die dritte Season von Gears 5, genannt Operation 3: Gridiron. Diese beinhaltet neue Charaktere, frische Maps, einen weiteren Spielmodus und zahlreiche Dinge zum Freischalten in der neuen Tour of Duty, dem Battle Pass.
Im Mittelpunkt von Operation 3 steht der Spielmodus Gridiron, eine Mischung aus Team-Deathmatch, Capture-the-Flag und American Football. Gespielt wird in zwei Teams mit jeweils fünf Personen und einer Rundendauer von 2 Minuten. Ziel ist es 13 Punkte zu erzielen und das geschieht auf drei Arten: Entweder bringt ihr die Flagge aus der Mitte der Karte in die gegnerische Endzone und überlebt dort fünf Sekunden oder ihr radiert das gesamte gegnerisch Team aus. In beiden Fällen gibt es zwei Punkte. Immer noch einen Punkt erhaltet ihr, wenn ihr beim Ablauf einer Runde in Besitz der Flagge seid. Zudem hat jeder nur ein Leben in Gridiron.
Gears 5 - Operation 3 Trailer:
Augustus Cole ist einer der neuen Charaktere in Operation 3 und er kommt mit seinem Signature Move als Ultimate daher. Setzt ihr den Cole Train ein, sprintet der Hüne unaufhaltsam nach vorn und hinterlässt dabei einen Feuerstreif, der zusätzlich Gegner ankokelt. Augustus Cole lässt sich sowohl in PvE- als auch in PvP-Modi einsetzen. Ebenfalls neu in der Charakterauswahl ist Clayton Carmine, einer der profiliertesten Kämpfer der KOR. Er verfügt über einen reflektierenden Schild als Ultimate und darf ebenfalls in beiden Spielarten eingesetzt werden. Neu auf Seiten des Schwarms sind die Königin Myrrah und der Theron Guard. Beide lassen sich aber nur in PvP-Modi nutzen. Genaue Details zu allen aktiven und passiven Fähigkeiten der neuen Charaktere gibt es hier.
Zu den neuen Maps gehört unter anderem Pahanu. Dort findet ihr die Überreste einer alten Zivilisation, die schon Pflanzen überwuchert sind. Dazu kommt die Map Canals aus Gears of War 4 sowie die beiden 2-gegen-2-Karten Arena und Annex. Wer hingegen gerne Maps für den Modus Flucht bastelt, darf ab dem 31. März auf eine Reihe neuer Räume zurückgreifen.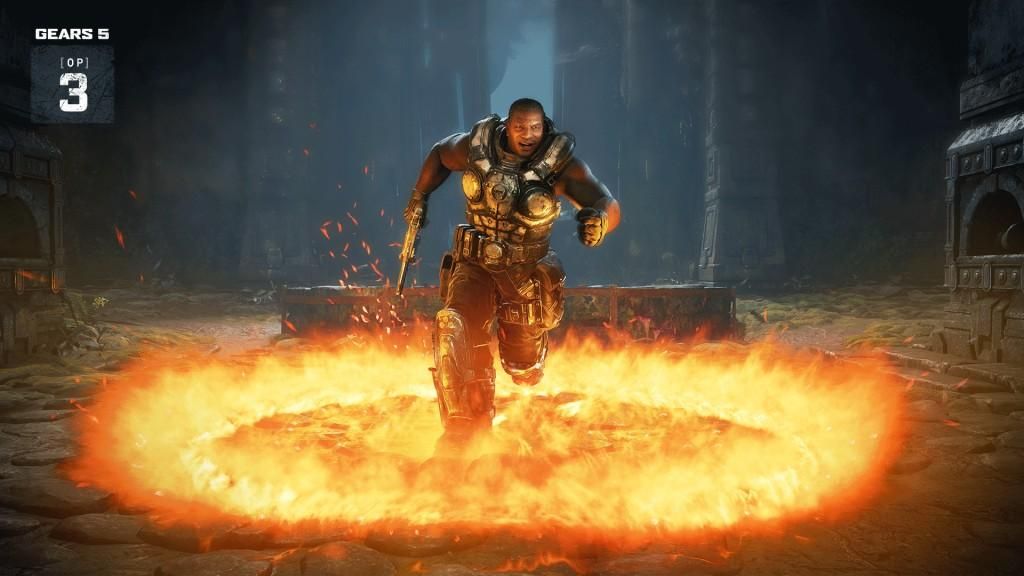 Freunde des Battle Pass bekommen ebenfalls wieder eine Menge zu tun. Über 30 neue Skins, Blutspritzer, Waffen, Exekutionen und mehr warten darauf, von euch freigeschaltet zu werden. Doch das ist noch nicht alles, neue Achievements werden auch Teil des Updates sein. Was euch noch alles erwartet, wird Entwickler The Coalition in den nächsten Tagen ankündigen.
Quelle: Gears 5/The Coalition