Erste Hinweise deuten auf die Entwicklung von Saints Row V hin
Geschrieben von Timo Wettig am 14.09.2020 um 12:03 Uhr.
Es kursieren Gerüchte im Netz zum nächsten Part der "Saints Row"-Reihe. Wie immer natürlich mit Vorsicht zu genießen.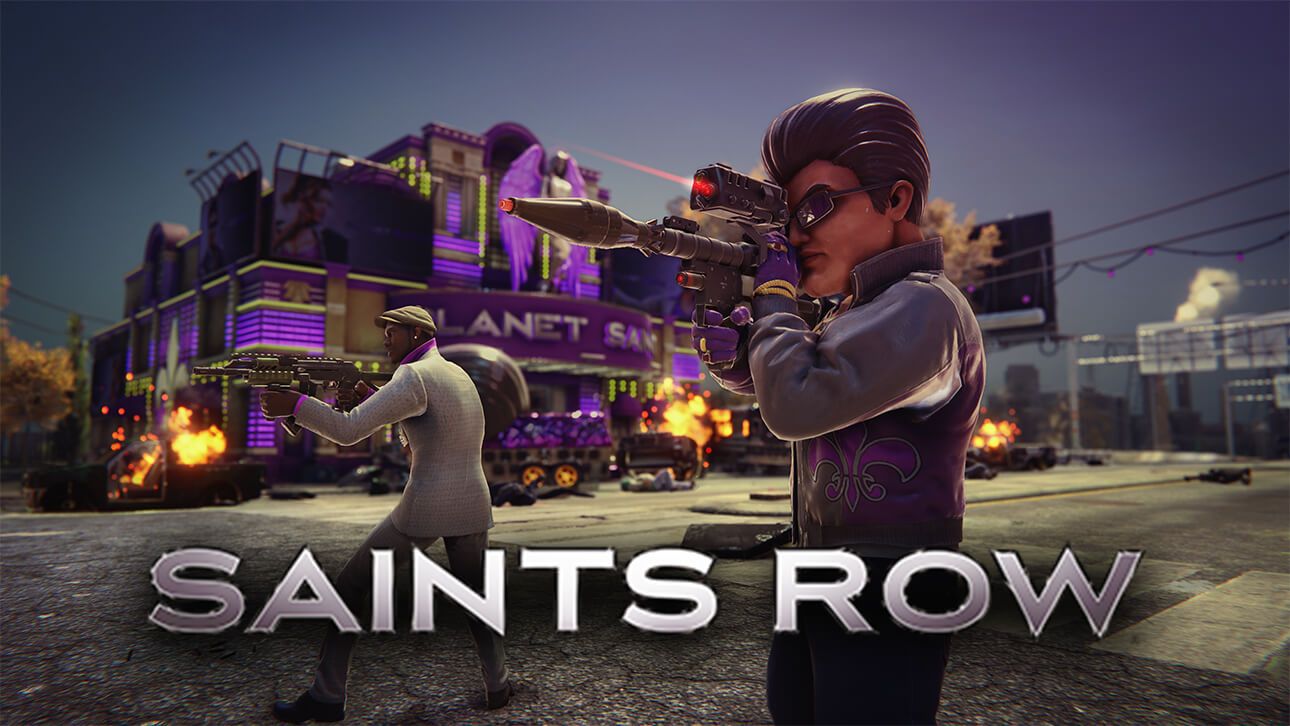 Die Gerüchteküche brodelt wieder einmal. Nun gibt es offensichtlich erste Informationen zu einem weiteren Teil von Saints Row. Zwar hat Volition Games bereits vor geraumer Zeit auf Twitter bekannt gegeben, dass an einem neuen Spiel gearbeitet werde, nun konkretisieren erste Details eines 4Chan-Leaks, wie das Spiel aussehen könnte und welche Inhalte es gibt.
Der Leak offenbart einiges zu der Story von "Saints Row V", einem Multiplayer-Modus und mehr zum Gameplay. Es kann davon ausgegangen werden, dass das Spiel für die Next-Gen-Konsole, sowie für PS4 und Xbox One konzipiert wird, da angeblich bereits einige YouTuber und weitere Personen aus der SR-Community die Möglichkeit erhalten haben, dass Spiel im in einer sehr frühen Entwicklungsphase auszuprobieren.
A new Saints Row game is in development from @dsvolition. The Saints Row: The Third remaster is being done by Sperasoft.

— Saints Row (@SaintsRow) 6. April 2020
Der Plot des Spiels soll den von Saints Row 3 fortsetzen. Innerhalb des "Saints Row"-Universum sollen die Teile Saints Row IV und Gat out of Hell als TV-Show präsentiert werden, was ein Grund dafür sein könnte, warum es in dem neuen Teil keine Superkräfte geben wird.
Der Spieler wird Teil einer neuen Gang, die sich als Aufgabe gesetzt hat, den alten Saints Rows die Stirn zu bieten. Der Kopf der alten Saints' wird The Boss sein, welcher nun eine Maske trägt. Dazu wird es weitere Antagonisten geben, die es zu bekämpfen gilt, wie etwa die Motorrad Gang "Wolf Pack". Das Geschehen findet aber wohl wieder in Stillwater statt, jedoch in einer erweiterten Version, die mehr Raum zum Erkunden bietet.
Saints Row: The Third Remastered  - Trailer:
Bezüglich des Gameplays wird die Charakter-Anpassung der von Saints Row 2 ähneln. Es wird eine große Auswahl an Möglichkeiten geboten, damit man sich seinen Charakter ganz nach eigenem Belieben gestalten kann. Darüber hinaus soll es einen 4-Spieler Koop- und einen Multiplayer-Modus geben, in dem Gangs in einem Deathmatch gegeneinander antreten. Ende 2021 oder sogar erst 2022 sollen die ersten Trailer zu Saints Row V veröffentlicht werden.
Diese Informationen sollten selbstverständlich aus einer gewissen Distanz genossen werden, da sich die Entwickler bisher nicht dazu geäußert haben. Außerdem tauchen nahezu täglich die absurdestens Gerüchte in dem Netzwerk auf, von denen nur ein Bruchteil letztendlich der Wahrheit entspricht.
Quelle: Resetera.com