Blizzard Arcade Collection: Blizzards erste Titel feiern Comeback
Geschrieben von Nico Trendelkamp am 22.02.2021 um 15:15 Uhr.
Blackthorne, The Lost Vikings und Rock N Roll Racing gibt es nun als Blizzard Arcade Collection auf PC und Konsole.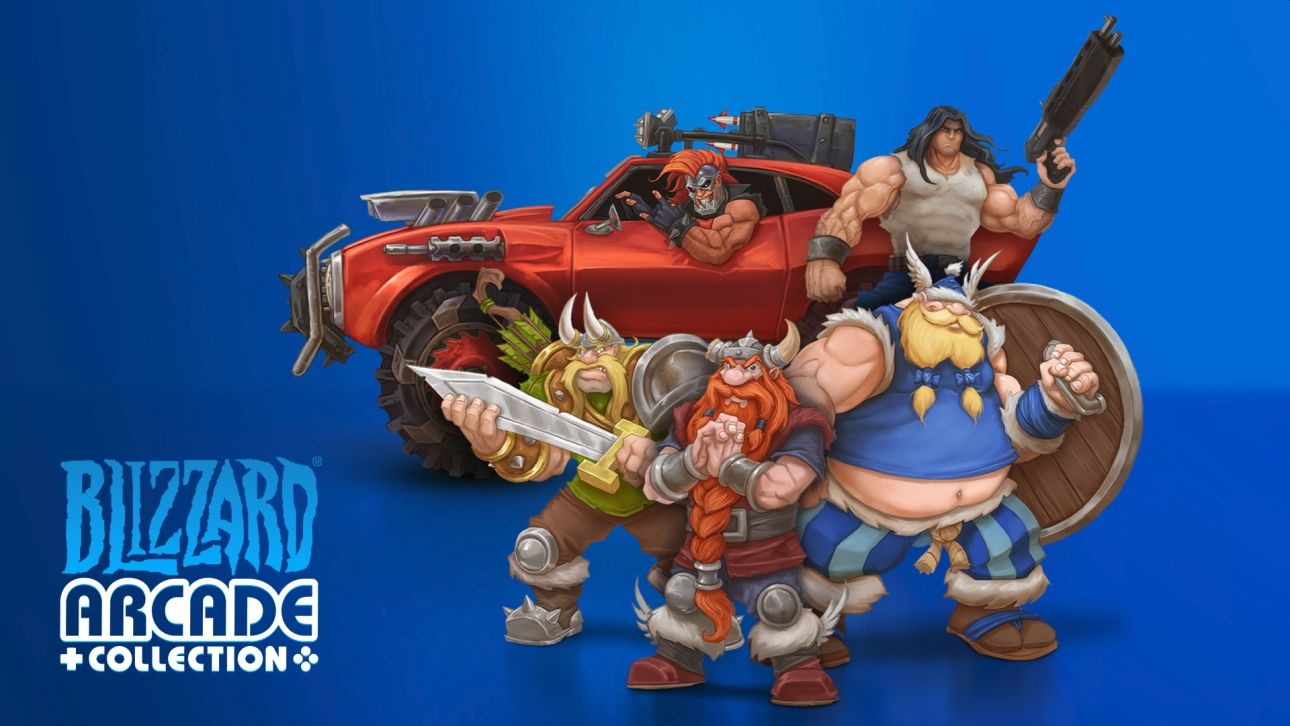 Bevor sich Blizzard mit Spielen wie Warcraft, Diablo oder StarCraft einen Namen gemacht hat, haben andere Titel für erste Erfolge gesorgt. Die älteren Zocker werden sich erinnern, denn vor 30 Jahren haben The Lost Vikings, Rock N Roll Racing und Blackthorne den Grundstein für Blizzards derzeitigen Erfolg gelegt. Nun können Veteranen von damals und interessierte Neulinge ein bisschen Blizzard-Historie schnuppern, denn im Rahmen der BlizzConline wurde nicht nur die Blizzard Arcade Collection angekündigt, sie wurde auch direkt als digitaler Download für den PC, die Nintendo Switch, die Xbox One und die PlayStation 4 veröffentlicht.
Die drei Spiele kommen in der Kollektion in jeweils zwei Versionen vor. Einmal könnt ihr die Games in ihrer ursprünglichen Form genießen oder ihr entscheidet euch für Definitive Editions. Zudem wurden die Originalversionen mit einigen Features ausgestattet, um das Gesamterlebnis etwas moderner zu gestalten. Mittels der neuen Zurückspulfunktion (bis zu zehn Sekunden) könnt ihr einem sicheren Tod oft entgehen und die eine oder andere Situation gekonnt entschärfen. Außerdem dürft ihr nun zu jeder Zeit speichern. Zusätzlich verfügen The Lost Vikings und Blackthorne über einen Watch-Modus, bei dem ihr zusehen, aber auch stets ins Geschehen einsteigen dürft.
Die Definitive Editions der Blizzard Arcade Collection hingegen sind je nach Titel mit weiteren Inhalten versehen. So gibt es bei The Lost Vikings zusätzliche Levels und Zwischensequenzen sowie einen lokalen Mehrspielermodus für bis zu drei Spieler. Bei Rock N Roll Racing dürft ihr euch über Effekte wie Schnee und Regen, einen lokalen 4-Spieler-Modus, ein 16:9-Bildformat, neu aufgenommene Musikstücke sowie neue Sprachaufnahmen freuen. Bei Blackthorne fallen die Änderungen nicht ganz so gravierend aus. In diesem Spiel gibt es lediglich einen neuen Kampfnebel, der die Karte erst enthüllt, wenn ihr dort auf Erkundungsreise geht.
Blizzard Arcade Collection Trailer:
Abgerundet wird die Blizzard Arcade Collection mit Bonusmaterial wie Artworks, Bildmaterial aus dem Entwicklungsprozess, nicht verwendete Inhalte, Lore, Interviews und anderen Dingen.
Quelle: Blizzard Entertainment