Assassin's Creed: The Ezio Collection für Switch angekündigt
Geschrieben am 12.01.2022 um 13:12 Uhr.
Bald dürft ihr dank Assassin's Creed: The Ezio Collection auch mobil auf die Dächer Florenz' und Roms klettern.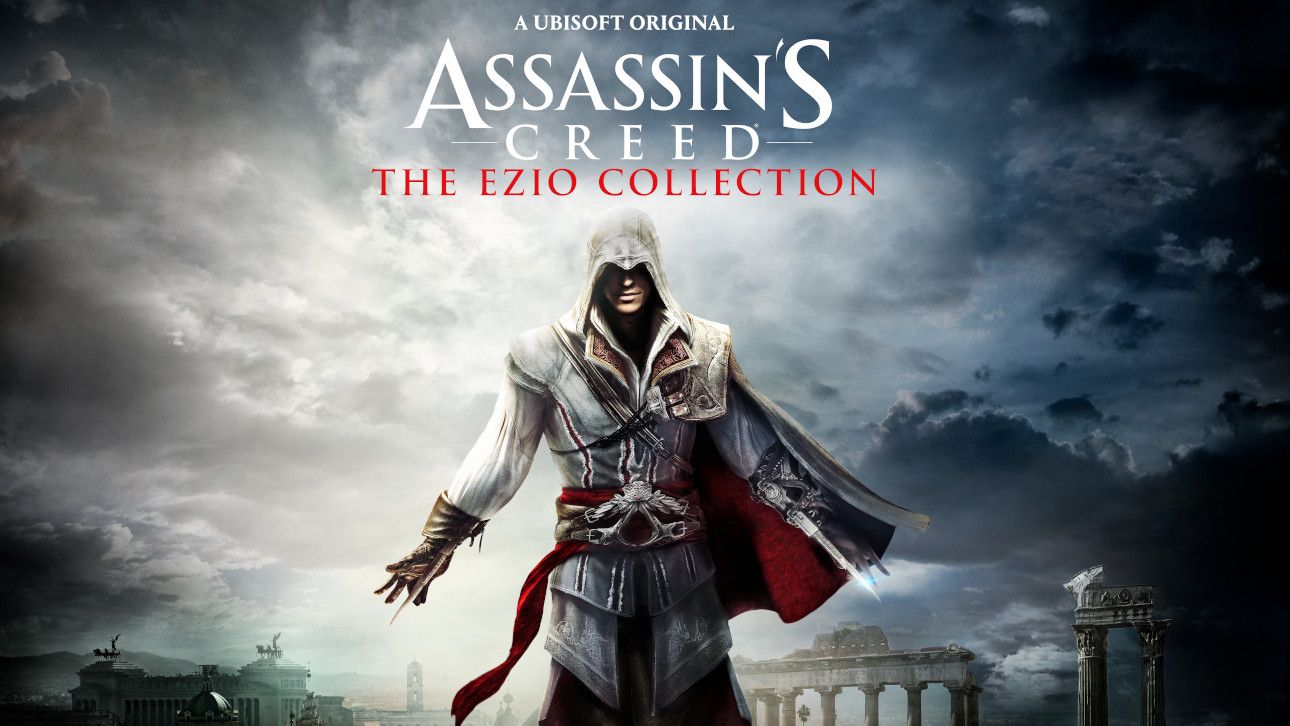 Die "Assassin's Creed"-Marke ist schon seit einiger Zeit auch auf der Nintendo Switch heimisch. Teil 3 und Black Flag wurden ja bereits einst für die Wii U veröffentlicht, dementsprechend lag es für Ubisoft nahe, sie später auch noch auf deren Nachfolgerin zu portieren. Sogar Odyssey ist auf der Hybridkonsole spielbar, wenn auch nur in Japan und dort nur als Cloud-Version. Nun hat Ubisoft die nächsten Titel angekündigt. Am 17. Februar erscheint Assassin's Creed: The Ezio Collection für die Nintendo-Plattform.
Fans wissen Bescheid: Die Sammlung enthält die drei Teile, die sich um Ezio Auditore da Firenze drehen, also Assassin's Creed 2, Brotherhood und Revelations. Damit sind zumindest zwei der beliebtesten Ableger der Serie in naher Zukunft unterwegs spielbar – Teil 2 und Brotherhood zählen für viele Fans zu den Favoriten. Und dass Ezio sowieso der beste aller "Assassin's Creed"-Protagonisten ist, darüber müssen wir doch nicht streiten, oder? ODER?!
Assassin's Creed: The Ezio Collection bietet nicht nur jeweils die Hauptspiele, sondern natürlich auch alle DLCs für die Singleplayer-Kampagnen. Und was ist mit dem Multiplayer von Brotherhood und Revelations? Nun, es überrascht uns, ehrlich gesagt, nicht, dass der komplett fehlt. Zwar hat Ubisoft die Server auf den anderen Plattformen noch nicht abgeschaltet, aber es dürfte nur noch eine Frage der Zeit sein, bis das passiert.
Neben den drei Spielen stecken in Assassin's Creed: The Ezio Collection auch noch die zwei Kurzfilme "Assassin's Creed Lineage" und "Assassin's Creed Embers", die euch noch ein wenig tiefer in die Geschichte von Ezio eintauchen lassen.