Grounded: Obsidian macht ein Survival-Spiel
Geschrieben am 15.11.2019 um 11:22 Uhr.
Obsidian Entertainment verlässt mal ausnahmsweise die RPG-Pfade und macht euch in Grounded ganz klein.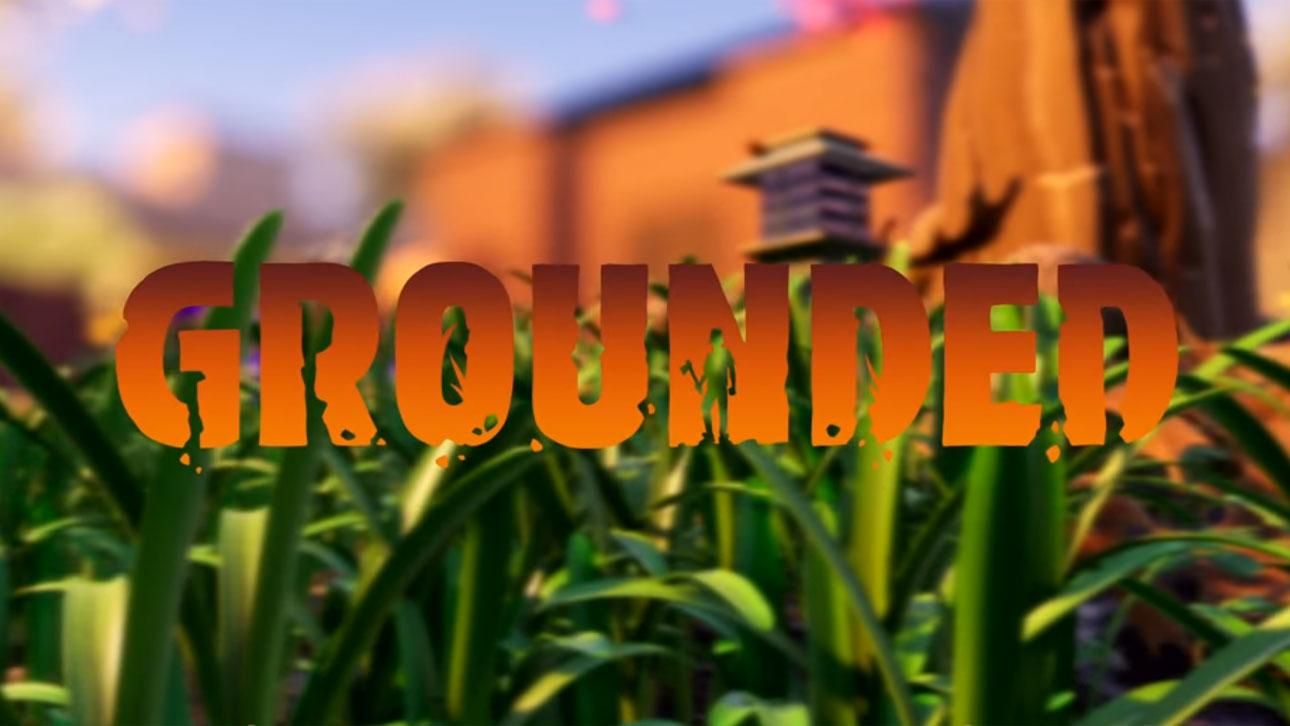 Gerade erst hat der Entwickler Obsidian Entertainment zusammen mit Private Divison The Outer Worlds veröffentlicht, nun ist bereits das nächste Projekt der RPG-Experten aus Irvine, Kalifornien angekündigt. Dabei handelt es sich aber – zu unserem Erstaunen – nicht um ein Rollenspiel. Der erste Titel, den Obsidian unter dem Banner seines (nicht mehr ganz so) neuen Besitzers Microsoft auf den Markt bringt, heißt Grounded und ist ein Survival-Spiel.
Bevor ihr jetzt aufgrund eines spontanen Anfalls von Gähnen diese News wegklickt, weil ihr keine Spiele mehr sehen könnt, in denen ihr in einer gefährlichen Welt unterwegs seid, viel Zeit mit Ressourcensammeln und Crafting verbringt und ständig von anderen Spielern niedergestreckt werdet: Haltet ein! In Grounded bekommt ihr es nicht mit Zombies oder irgendwelchen Mutanten zu tun, sondern mit Ameisen und anderen Insekten.
Klingt nicht sonderlich bedrohlich? Nun ja, nicht, wenn ihr einen normalgroßen Menschen spielen würdet. Das ist in Grounded aber gar nicht der Fall. Hier seid ihr auf Ameisengröße geschrumpft und müsst in der Mikrowelt eines Hinterhofs in der Vorstadt ums Überleben kämpfen. Manche der Insekten verhalten sich euch gegenüber friedlich, es gibt aber auch Tiere, die euch zum Fressen gernhaben. Im Trailer ist etwa am Ende eine fiese Spinne zu sehen.
Das Setting ist also mal was komplett anderes als das, was ihr aus sonstigen Survival-Spielen kennt. Spielerisch scheint Grounded aber viel bekannte Kost zu bieten: Ihr sammelt Ressourcen, aus denen ihr euch Werkzeug, Waffen und eine Basis baut. Dafür verspricht Obsidian eine "spannende Geschichte, die durch die Umgebung beeinflusst wird", wie es in der Pressemitteilung heißt. Und ihr müsst euch auch keine Sorgen um nervige menschliche Gegner machen, die euch ständig umhauen. Grounded spielt ihr entweder allein oder mit bis zu drei weiteren Leuten im Koop-Modus.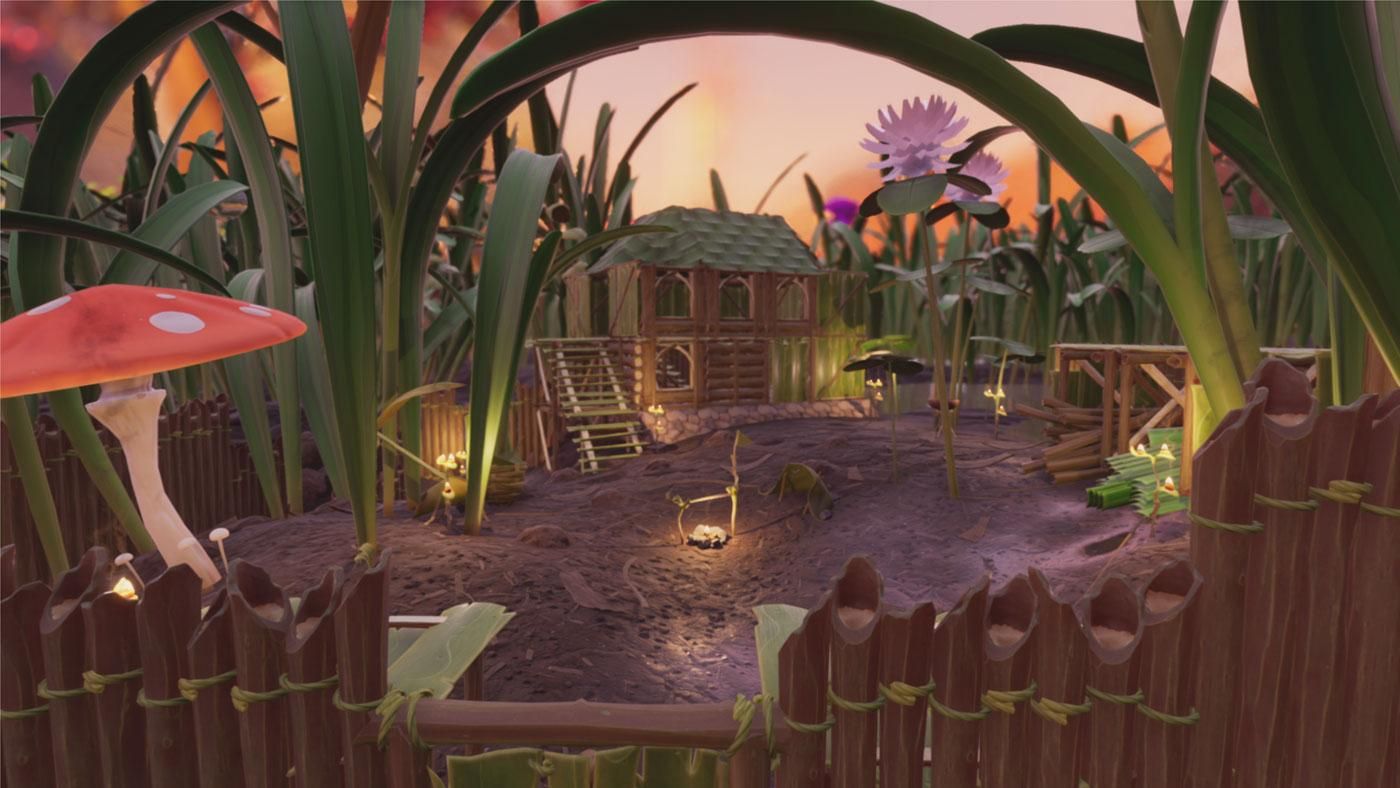 Wie in anderen Survival-Spielen ist auch in Grounded eine gut ausgestattete Basis überlebenswichtig.
Bevor nun Unkenrufe kommen, dass Microsoft Obsidian ein Survival-Spiel mit Mehrspielerkomponente entwickeln lässt, was nach wie vor ein Trend zu sein scheint (wenn auch längst kein so großer mehr wie vor fünf Jahren), anstatt sie das machen zu lassen, was sie am besten können (Rollenspiele): Laut eigener Aussage arbeitet das Entwicklerstudio schon seit einem Jahr an Grounded. Die Produktion habe also begonnen, bevor Microsoft das Studio aufgekauft hat. Und warum soll Obsidian nicht auch mal was anderes machen dürfen? Zudem bedeutet das, dass es mindestens zwei Teams gibt: eines, das an Grounded werkelt und eines, das jüngst The Outer Worlds fertiggestellt hat. Letzteres wird nun bestimmt ein anderes Projekt in Angriff nehmen und wir würden darauf wetten, dass es sich dabei um ein RPG handelt.

Grounded soll indes im Frühjahr 2020 im Xbox-Game-Preview-Programm landen und nächstes Jahr auch schon fertig werden. Der offizielle Release erfolgt sowohl auf der Xbox One als auch im Microsoft Store von Windows 10 und auf Steam. Zudem wird Grounded von Tag 1 an im Xbox Game Pass sein.
Quelle: Microsoft