Gewinnspiel: Holt euch ein "Ghost of Tsushima"-Fan-Paket!
Geschrieben von Nico Trendelkamp am 24.08.2020 um 15:25 Uhr.
Fans des Action-Adventures Ghost of Tsushima aufgepasst! Macht mit bei unserem Gewinnspiel und gewinnt ein Fan-Paket!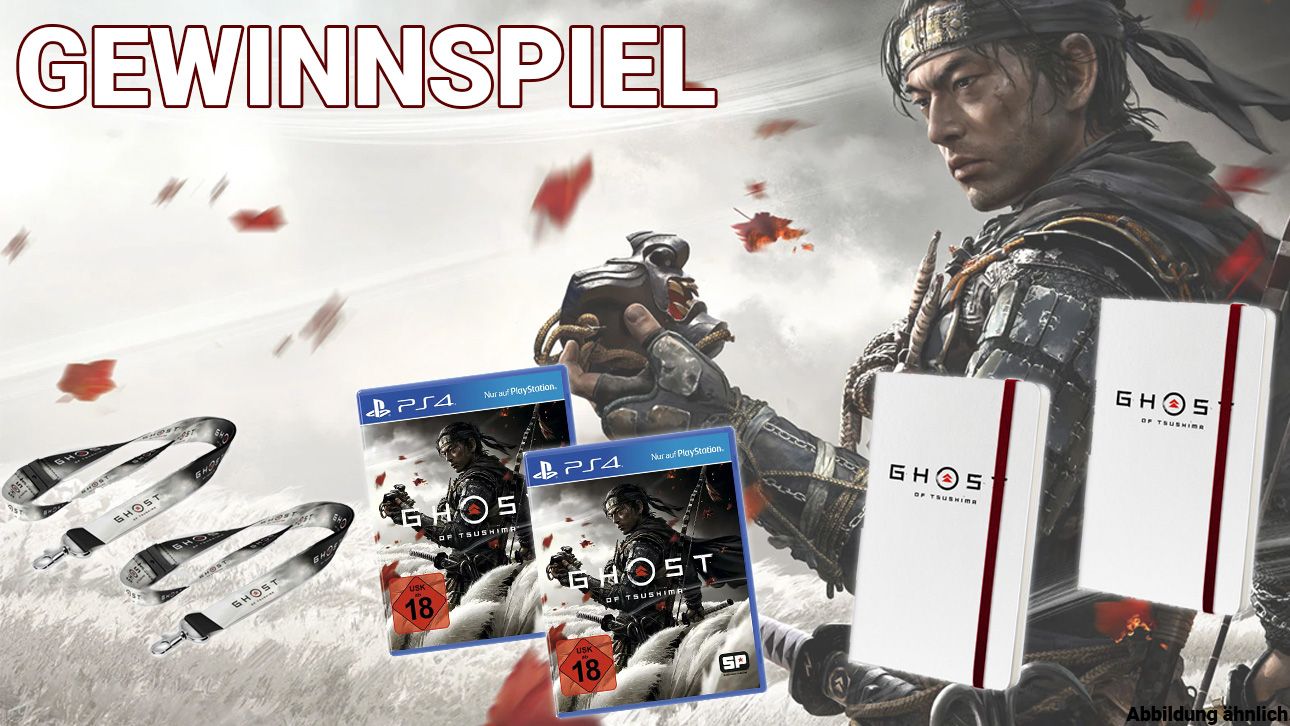 Ghost of Tsushima bildet den Abschluss der AAA-Titel auf der PlayStation 4 und selten haben wir ein würdigeres Spiel gesehen, um eine Konsolengeneration zu beenden. Die Reise ins feudale Japan, als das Inselreich zum ersten Mal von den Mongolen überfallen wurde, ist ein optisch beeindruckendes Abenteuer und weiß auch mit einem ausgefeilten Kampfsystem zu überzeugen.
Daher haben wir uns mit Sony Deutschland zusammengetan, um für euch zwei schicke Fan-Pakete zu schnüren, die ihr hier gewinnen könnt. Darin enthalten ist einmal ein Code für das PlayStation 4 Spiel, ein Notizblock im passenden Design sowie ein Schlüsselband. Wer mitmachen möchte, muss uns lediglich eine E-Mail mit dem Betreff "Ghost of Tsushima" an die Adresse gewinnspiel@prosiebengames.de schicken und verraten, was ihm oder ihr an Ghost of Tsushima besonders gefällt. Dafür habt ihr bis zum 31. August zum 23:59 Uhr Zeit.
Achtung, um an diesem Gewinnspiel teilzunehmen, müsst ihr mindestens 18 Jahre alt sein und euren Wohnsitz in Deutschland haben. Der Rechtsweg ist natürlich ausgeschlossen.
Ghost of Tsushima Trailer:
Viel Glück wünscht euch das Team von ProSieben Games!