SEGA Mega Drive Mini erscheint im Herbst
Geschrieben am 01.04.2019 um 12:01 Uhr.
SEGA stattet sein Mega Drive Mini mit 40 vorinstallierten Spielen aus, darunter Sonic the Hedgehog und Ecco the Dolphin.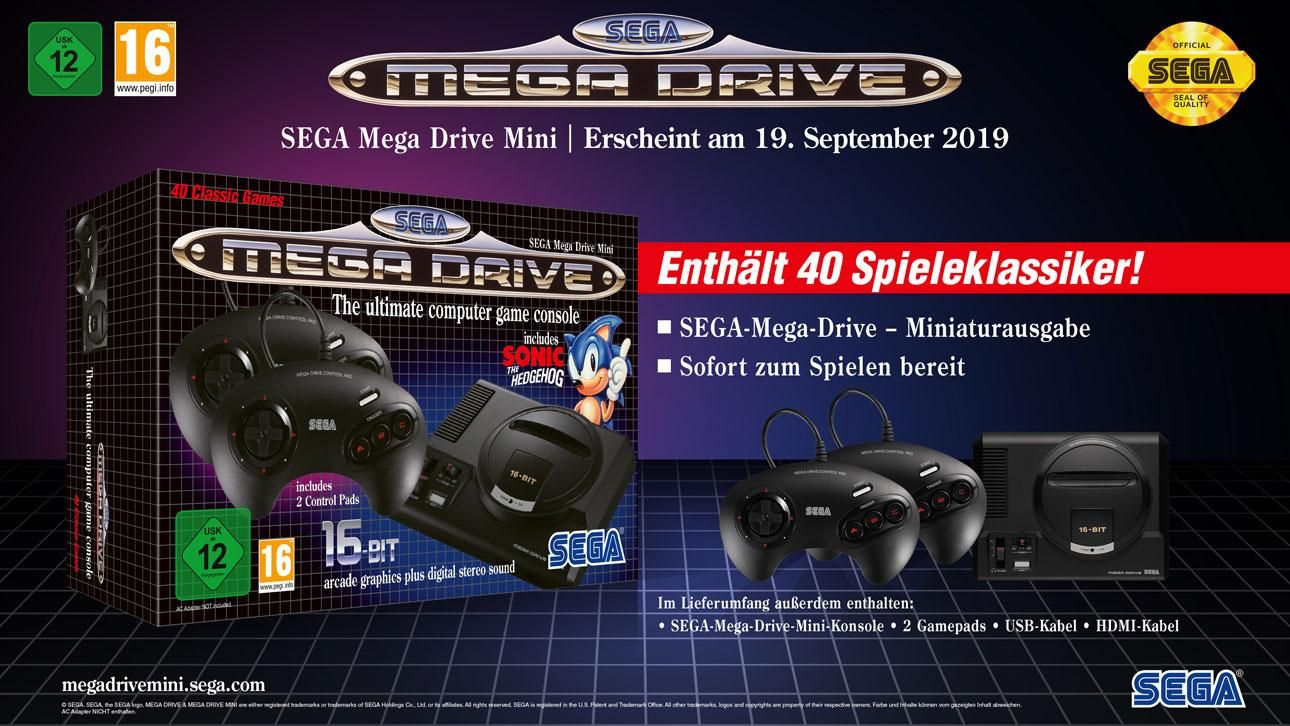 Retrofans bekommen dieses Jahr wieder mal eine Neuauflage einer alten Konsole im Miniaturformat. Nach Nintendo und Sony lässt im Herbst SEGA seine eigene Vergangenheit wiederaufleben. Das Mega Drive Mini erscheint am 19. September, wie der japanische Konzern jüngst bekannt gegeben hat. Zusätzlich zum Release-Termin hat das Unternehmen auch einige Details zur Retrokonsole verraten.
Die Miniaturausgabe des Mega Drives kommt mit zwei Controllern daher, sodass lokaler Multiplayer-Spaß garantiert ist, ohne dass ihr euch ein Gamepad extra kaufen müsst. Außerdem sind ein Strom- und ein HDMI-Kabel im Lieferumfang enthalten. Das Wichtigste sind aber die Spiele. 40 Stück sind auf dem Mega Drive Classic vorinstalliert. Das sind deutlich mehr als bei den Minikonsolen-Remakes von Nintendo und Sony. Die PlayStation Classic bietet nur halb so viele Titel.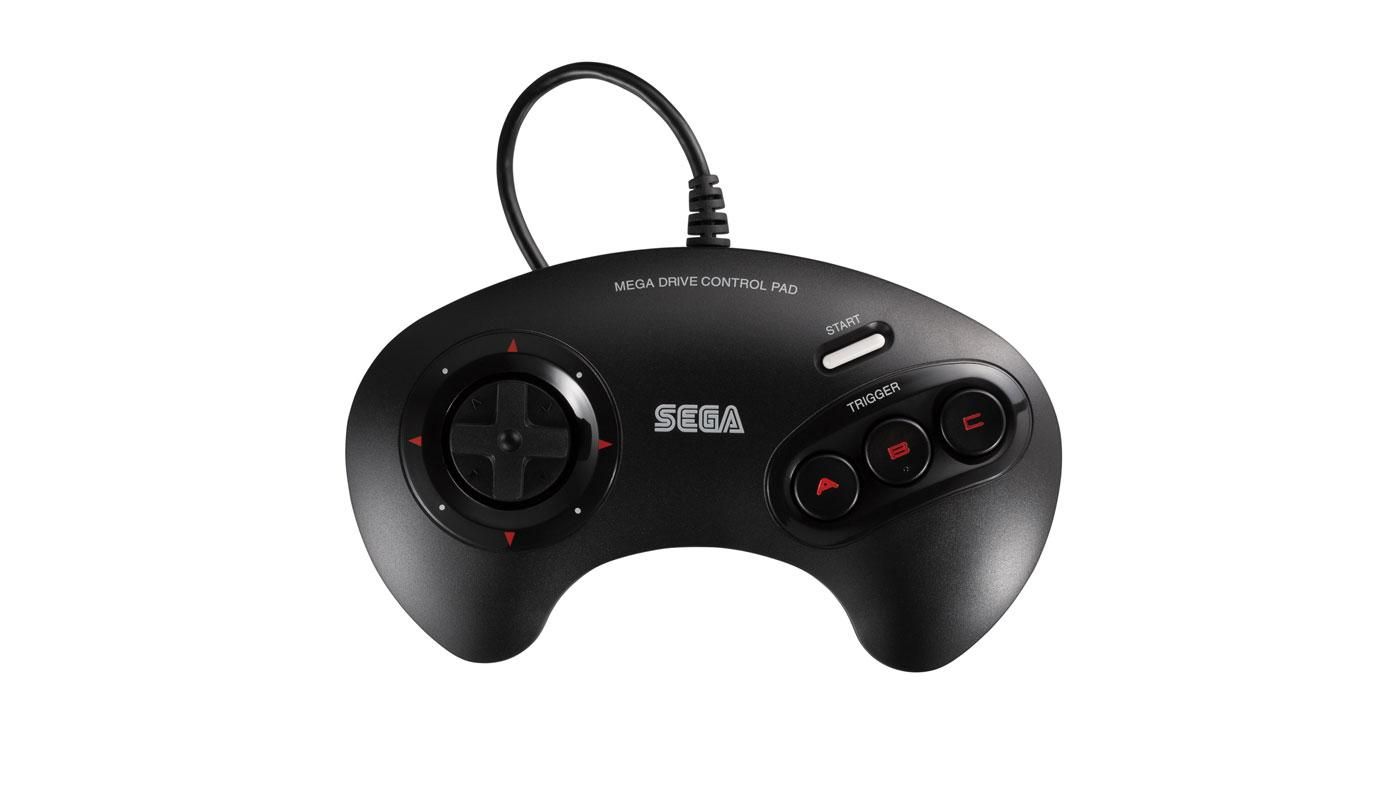 Ein Controller mit gerade mal drei Aktions-Buttons - heutzutage unvorstellbar.
Die komplette Liste der Spiele des Mega Drive Minis hat SEGA noch nicht bekannt gegeben, zehn Spiele sind aber schon mal enthüllt:
Ecco the Dolphin
Sonic the Hedgehog
Castlevania: Bloodlines
Space Harrier 2
Shining Force
Dr. Robotnik's Mean Bean Machine
ToeJam & Earl
Comix Zone
Altered Beast
Gunstar Heroes
Unter den ersten zehn bekannten Spielen des SEGA Mega Drive Minis sind schon mal ein paar Perlen dabei.
Dass Sonic the Hedgehog mit dabei sein muss, dürfte klar sein. Schließlich ist Sonic das Maskottchen von SEGA und speziell dessen erstes Jump and Run ein großer Videospielklassiker. Mit Shining Force bekommt ihr einen guten Mix aus Strategie- und Rollenspiel und mit Castlevania: Bloodlines ist der einzige Teil der Serie, der für das Mega Drive erschienen ist, auf der Minivariante der Konsole vertreten.

Das Mega Drive Mini kostet 79,99 Euro und ihr könnt es ab sofort vorbestellen. Und wenn uns die Vergangenheit etwas gelehrt hat, dann dass ihr vorab zugreifen solltet, wenn ihr die Konsole zum Release im September haben wollt. Denn es wäre nicht überraschend, wenn das Gerät schon am Erscheinungstag ausverkauft sein wird.
Quelle: SEGA