Nintendo Switch Online: Liste mit SNES-Spielen geleakt
Geschrieben am 15.01.2019 um 10:44 Uhr.
Derzeit bekommen Abonnenten von Nintendo Switch Online monatlich NES-Spiele. In Zukunft könnten SNES-Titel hinzukommen.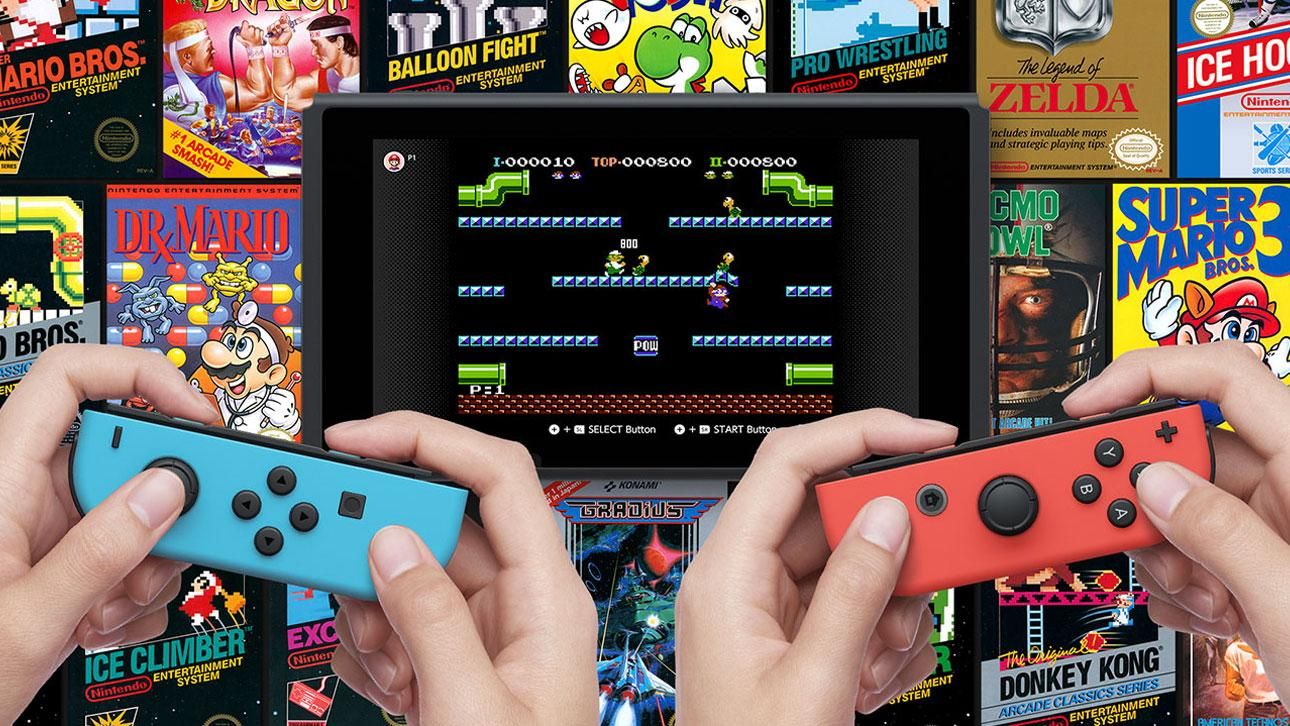 Seit Herbst 2018 gibt es Nintendo Switch Online, sozusagen das Nintendo-Äquivalent zu PlayStation Plus und Xbox Live Gold. Wer auf der Hybridkonsole online spielen möchte, muss seitdem 3,99 Euro im Monat, 7,99 Euro alle drei Monate oder knapp 20 Euro für ein ganzes Jahr zahlen. Für das Geld bekommt ihr aber noch mehr, unter anderem jeden Monat neue NES-Spiele. Doch was ist mit den anderen alten Systemen wie zum Beispiel dem Super Nintendo? Nun, wie es scheint, planen die Japaner bereits, das Angebot um Titel jener Konsole zu erweitern.
Der Twitter-Nutzer @KapuccinoHeck hat sich den Quellcode der Dateien der digitalen NES-Spielesammlung mal näher angeschaut und ist dabei auf eine Liste diverser SNES-Games gestoßen. Die behielt er nicht für sich (sonst könnten wir auch schlecht diese News hier schreiben), sondern postete sie auf Twitter. Demnach könnten folgende Spiele irgendwann Mitgliedern von Nintendo Switch Online zur Verfügung gestellt werden:
Super Mario Kart
Super Soccer
Legend of Zelda: A Link to the Past
Demon's Crest
Yoshi's Island
Stunt Race FX
Kirby's Dream Course
Pop'n Twinbee
Star Fox
Super Probotector: Alien Rebels
Kirby Super Star
Super Ghouls 'n Goblins
Kirby's Dream Land 3
Super Metroid
Super Mario World
Pilotwings
F-Zero
Star Fox 2
Super Punch-Out!!
The Legend of the Mystical Ninja
Super Mario All-Stars
Breath of Fire 2
Die Liste weist einige Überschneidungen mit dem Spieleangebot des SNES Classic Mini auf. Dabei sticht vor allem Star Fox 2 hervor, das bislang exklusiv auf der Retrokonsole spielbar ist (für das Original-SNES wurde es nie veröffentlicht, obwohl die Entwicklung damals fast abgeschlossen war). Noch hat sich Nintendo nicht zu dem Thema geäußert. Auch wenn der Konzern bislang gesagt hat, keine Pläne zu haben, SNES-Titel oder Spiele anderer älterer Konsolen der Online-Bibliothek hinzuzufügen, so können wir uns kaum vorstellen, dass es auf ewig nur NES-Games für Abonnenten geben wird.
Quelle: @KapuccinoHeck