Nintendo Switch 52 Millionen Mal verkauft, Top 10 der First-Party-Spiele
Geschrieben am 31.01.2020 um 15:46 Uhr.
Nintendo kann sehr zufrieden sein: Die Switch verkauft sich prima und auch die eigenen Exklusivtitel schlagen sich gut.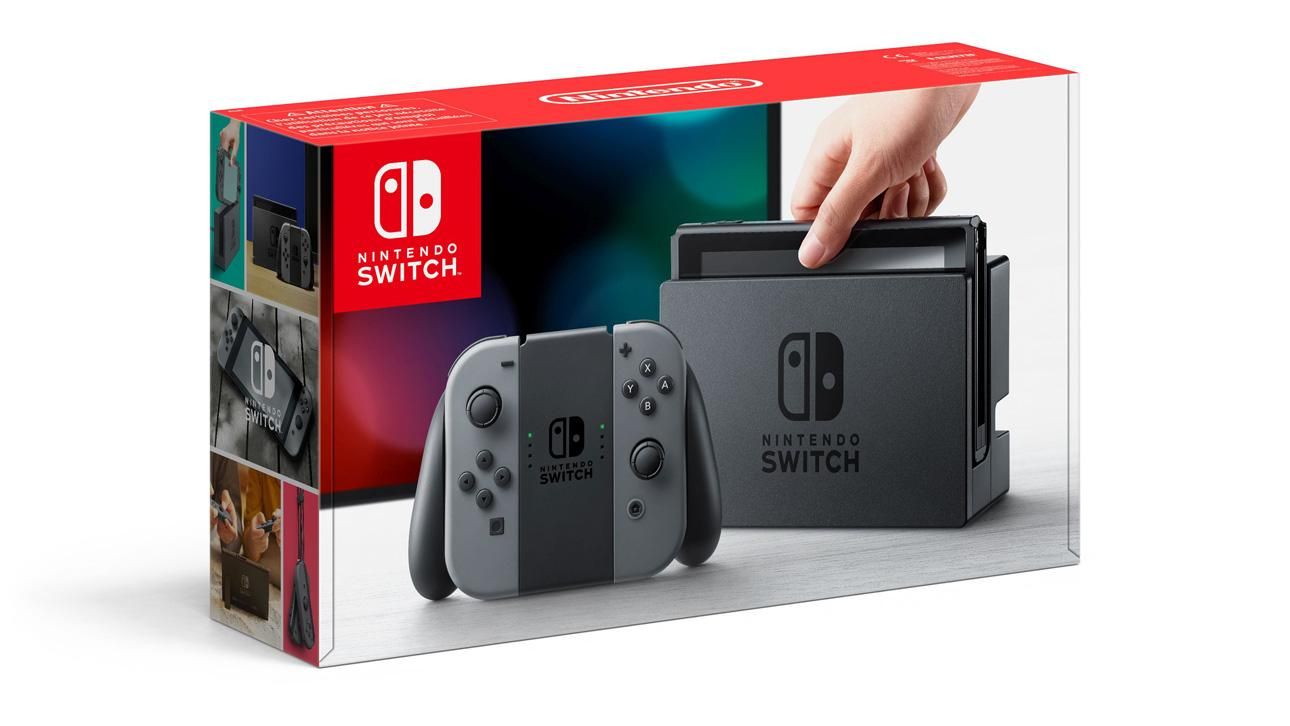 Update vom 31.01.2020: Während der Präsentation des Geschäftsberichts von Shuntaro Furukawa, dem sechsten Präsidenten von Nintendo, der über die finanziellen Ergebnisse des im März endenden Fiskaljahres berichtete, wurde bekanntgegeben, dass für das Jahr 2020 kein Launch einer neuen Nintendo Switch in Planung sei.
Doch freuen dürfen sich Spieler trotzdem: Zeitgleich zum Release von Animal Crossing: New Horizons wird am 20. März ein limitiertes Nintendo Switch Bundle erscheinen. Dieses wird neben dem Spielcode eine limitierte Switch-Konsole, passende Joy-Cons und eine Dockingstation im passenden Animal Crossing Design enthalten!
Trailer:
Originalmeldung vom 30.01.2020: Nintendo hat seinen Geschäftsbericht für die ersten drei Quartale des aktuellen Geschäftsjahres veröffentlicht, der interessante Zahlen zutage fördert. Somit wissen wir nun schließlich, wie oft sich die Nintendo Switch bis zum 31. Dezember 2019 weltweit verkauft hat: Satte 52,48 Millionen sind über die Ladentheken gegangen, seitdem die Konsole im März 2017 auf den Markt gekommen ist. Damit hat sie nun ungefähr das Niveau erreicht, wofür die Xbox One sechs Jahre gebraucht hat.
Allein in den letzten drei Monaten des vergangenen Jahres wurden 10,81 Millionen Switch-Konsolen verkauft. Nintendo hat daraufhin seine eigenen Erwartungen bezüglich der Gesamtverkäufe in diesem Geschäftsjahr, das am 31. März endet, leicht angehoben: von 18 auf 19,5 Millionen verkaufte Einheiten.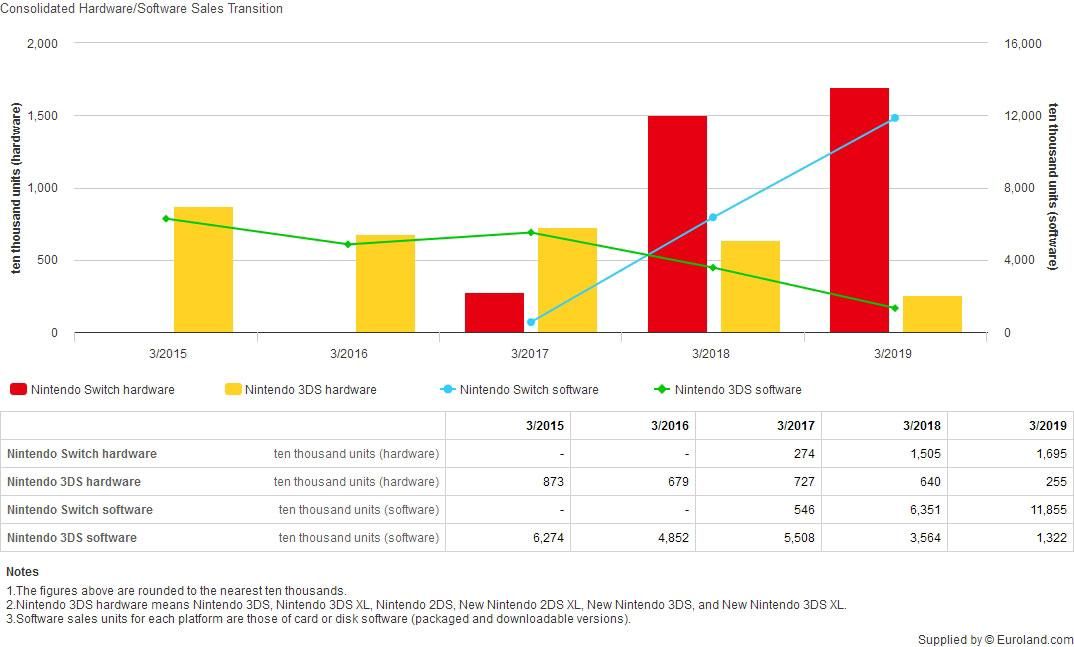 Die Nintendo Switch (Rot) verkauft sich von Jahr zu Jahr besser. 
Nicht weniger interessant sind die Absatzzahlen der First-Party-Spiele für die Nintendo Switch – also die Titel, die der japanische Konzern selbst produziert hat. Auf Platz 1 thront Mario Kart 8 Deluxe und somit ein Spiel, das ursprünglich für die Wii U erschienen ist (damals ohne das "Deluxe"-Anhängsel). 22,96 Millionen Exemplare wurden verkauft, was sehr beachtlich ist, wenn wir bedenken, dass es sich eben nur um einen Re-Release handelt. Aber die Wii U war ja nun mal nicht gerade die meistverbreitete Konsole, nicht wahr? 

Natürlich wollen wir euch die komplette Top 10 nicht vorenthalten:
Mario Kart 8 Deluxe – 22,96 Millionen
Super Smash Bros. Ultimate – 17,68 Millionen
Super Mario Odyssey – 16,59 Millionen
The Legend of Zelda: Breath of the Wild – 16,34 Millionen
Pokémon Schwert & Schild – 16,06 Millionen
Pokémon: Let's Go Pikachu! & Let's Go Evoli! – 11,76 Millionen
Splatoon 2 – 9,81 Millionen
Super Mario Party – 9,12 Millionen
New Super Mario Bros. U Deluxe – 5,85 Millionen
Luigi's Mansion 3 – 5,37 Millionen
Darüber hinaus hat Nintendo Verkaufszahlen der weiteren Exklusivspiele veröffentlicht, die 2019 erschienen sind. Da wäre etwa ein Astral Chain, das jüngste Actionspiel von Entwickler Platinum Games, das sich 1,03 Millionen Mal verkauft hat. Marvel Ultimate Alliance 3: The Black Order liegt mit 1,02 Millionen knapp darunter – die meisten hätten wohl erwartet, dass sich das Superheldenspiel besser schlägt als das japanische Charakter Action Game mit Anime-Polizisten und einem ungewöhnlichen Kampfsystem.

Ring Fit Adventure kommt auf 2,17 Millionen Verkäufe, Fire Emblem: Three Houses auf 2,58 Millionen. Das erfolgreichste Spiel 2019 nach den beiden Pokémon-Titeln Luigi's Mansion 3 liegt nur knapp hinter dem Geisterjägerabenteuer: Super Mario Maker hat sich 5,04 Millionen Mal verkauft.
Quelle: Nintendo