Update: Controller-Verpackung weist auf Xbox Series S hin
Geschrieben am 02.09.2020 um 13:25 Uhr.
Jemand ist offensichtlich schon an den neuen Xbox-Controller gelangt, auf dessen Packung die Xbox Series S erwähnt wird.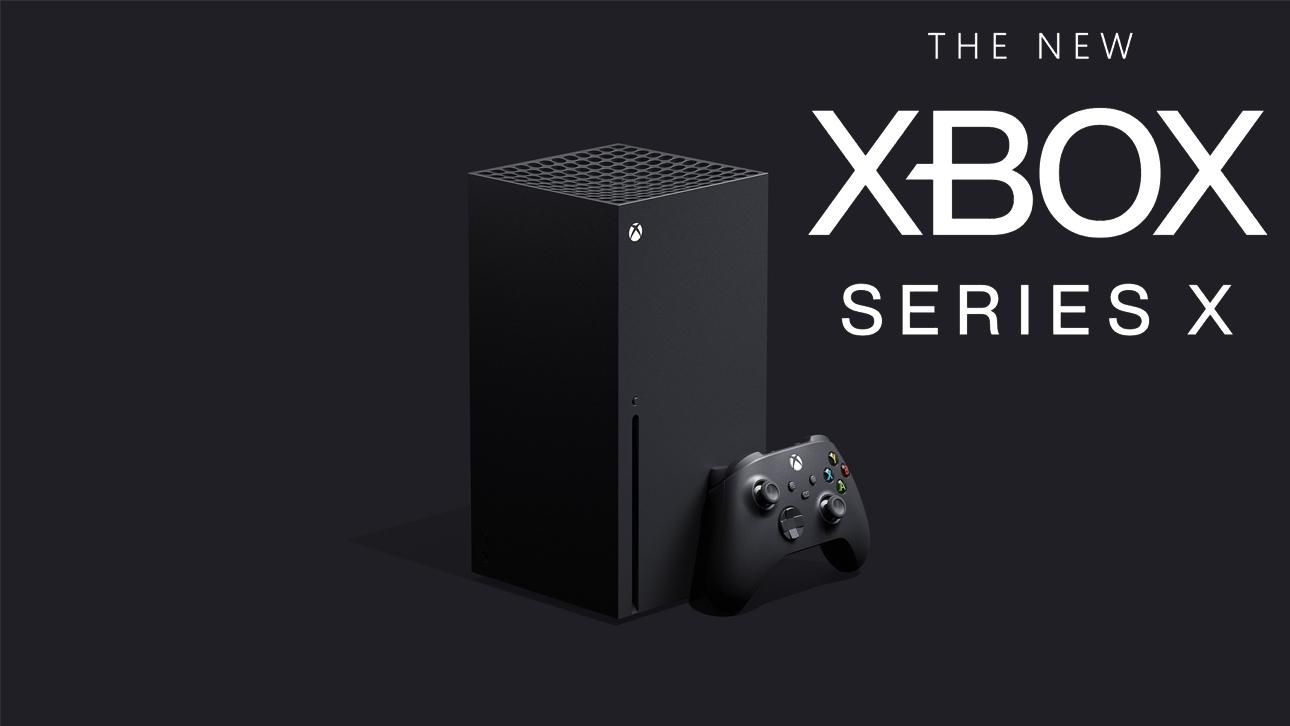 Update vom 02.09.2020:
Es gibt neue Hinweise auf eine Xbox Series S. Nachdem bereits im letzten Monat ein Twitter-Nutzer entsprechende Details auf der Verpackung eines Xbox Series X Controllers gefunden hatte, meldete sich nun ein weiterer Nutzer zu Wort. Dieser hat sich einen neuen Controller für seine Xbox One besorgt und entdeckte auf der Promo-Karte für ein 14-tägiges Test-Abo für Xbox Game Pass Ultimate einen ähnlichen Hinweis auf die Xbox Series S. Auch dort wird das Kürzel "Xbox Series X|S" als unterstützte Plattform angegeben. Mehr Bestätigung geht kaum, jetzt muss Microsoft die vermeintlich preisweitere Next-Gen-Konsole nur noch offiziell ankündigen.
I got a new controller for my Xbox since mine was broken. Interestingly enough, the Game Pass Ultimate trial code sheet mentions the unannounced @Xbox Series S. It's definitely a thing. pic.twitter.com/GX1rOYG5g7

— Brendan (@BraviaryBrendan) August 31, 2020
Originalmeldung vom 10.08.2020:
Dass Microsoft nicht nur an der Xbox Series X, sondern auch noch an einem weiteren, günstigeren Modell seiner neuen Konsole arbeitet, darüber wird schon seit langer Zeit gemunkelt. Einst war von den Projektnamen Anaconda und Lockhart die Rede. Ersteres ist letztendlich die Xbox Series X geworden. Und letzteres? Nun, dabei könnte es sich um eine Xbox Series S handeln, auf deren Existenz es nun einen neuen Hinweis gibt.
Der Twitter-Nutzer Zak S habe doch tatsächlich bereits den neuen Xbox-Controller in seinem Besitz. Er schreibt, er habe ihn auf dem Online-Marktplatz OfferUp für 35 US-Dollar erstanden. Um das zu beweisen, hat er Fotos vom Controller mitstamt der Verpackung und auch ein kurzes Video veröffentlicht.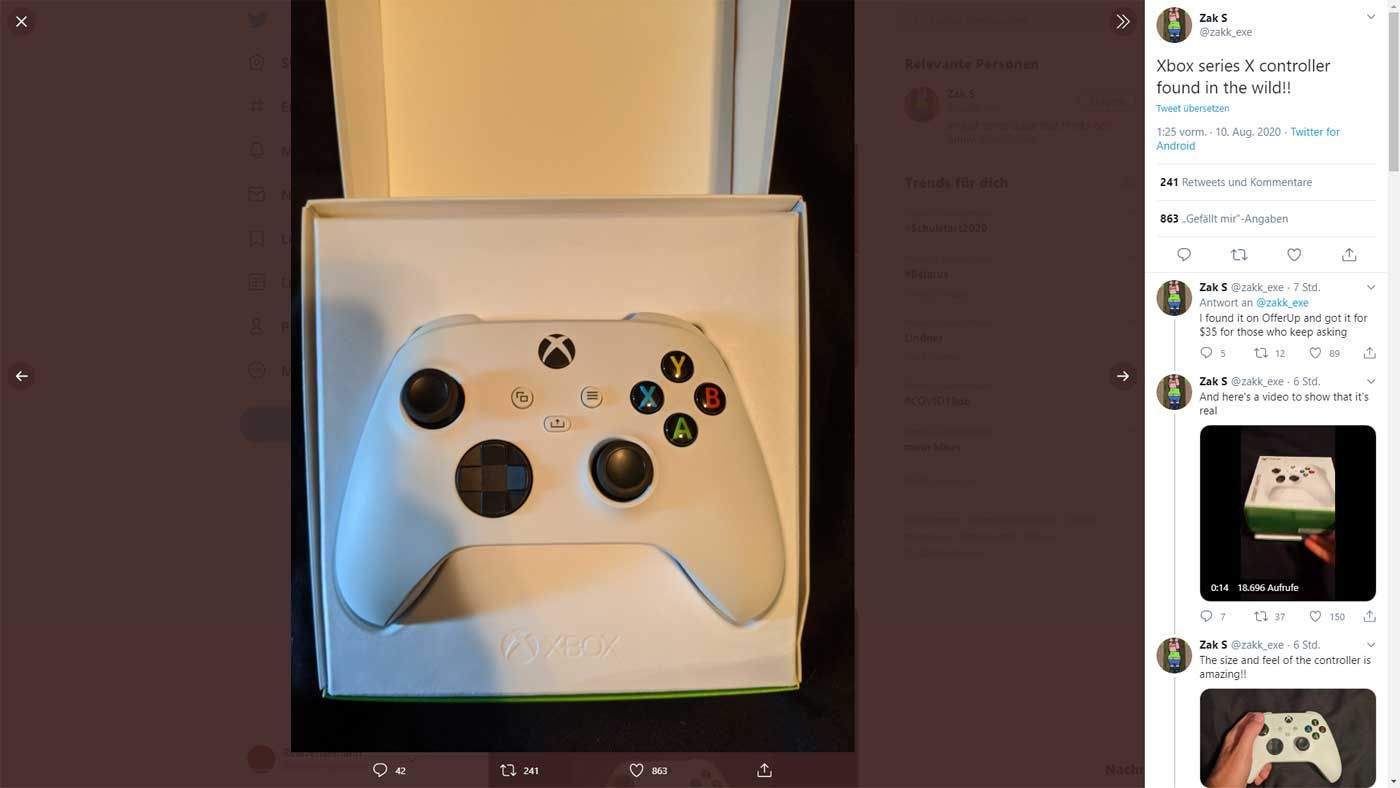 Der weiße Controller ist ein Hinweis darauf, dass es die Xbox Series X nicht nur in Schwarz geben wird.
Auf einem Bild ist die Seite der Packung mit den ganzen Produktinformationen zu sehen, auf der unter anderem die Plattformen angegeben sind, zu denen das Gamepad kompatibel ist. Ganz oben steht da "Xbox Series X|S". Wenn das Ganze also echt sein sollte, wäre somit nicht nur die Existenz einer günstigeren Alternative zur Xbox Series X, sondern auch deren Name bestätigt. Und wenn ihr uns fragt, sieht der Controller schon sehr echt aus.

Eine offizielle Ankündigung der Xbox Series S dürfte nicht mehr allzu lange auf sich warten lassen. Vielleicht erfahren wir ja schon diesen Monat mehr dazu. Eine neue Ausgabe von Inside Xbox wird es sicherlich im August geben, bestätigt ist aber noch nichts. Vielleicht lässt Microsoft ja im Zuge der gamescom (27. bis 30. August) die Hosen runter – und verrät dann vielleicht auch, wann genau die neue Hardware erscheint und wie viel sie kosten wird. Irgendwann müssen diese Infos ja mal publik gemacht werden.
Quelle: Zak S