Super Mario Bros. ist jetzt in 3D spielbar
Geschrieben am 08.02.2022 um 11:06 Uhr.
Wer ein holografisches Display und einen starken PC hat, kann Super Mario Bros. und andere Klassiker in 3D erleben.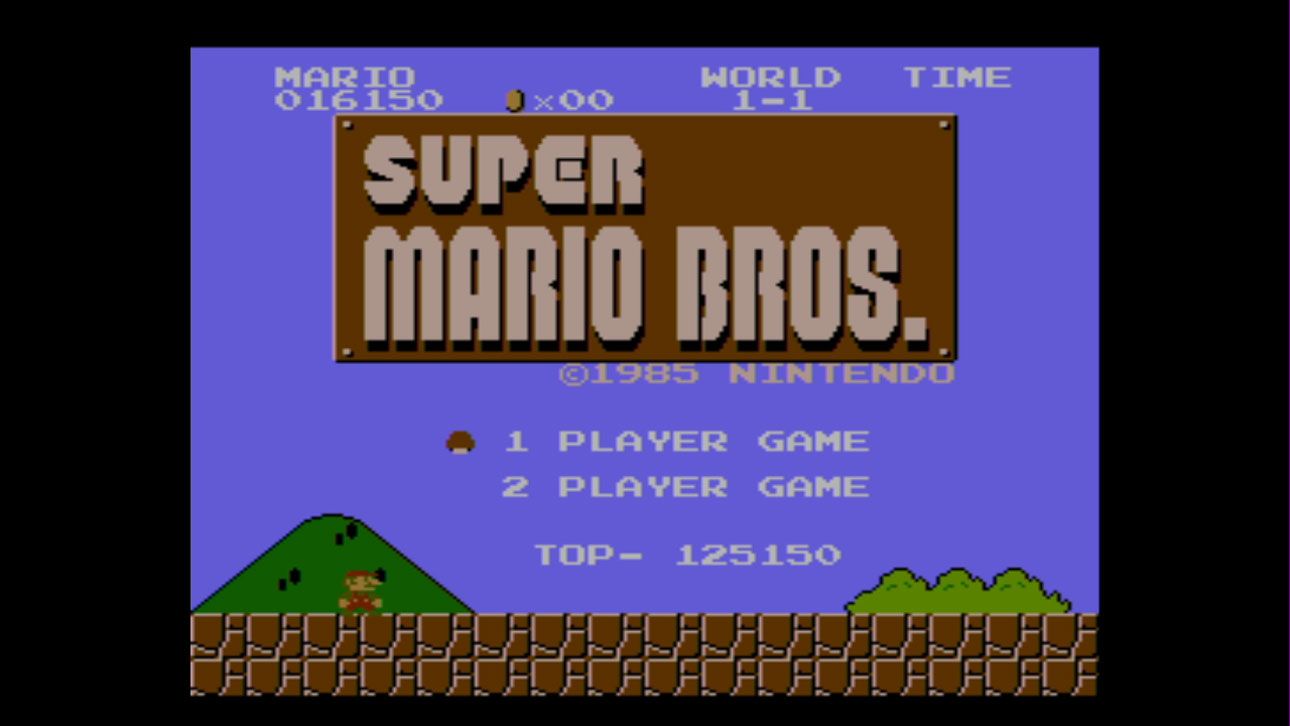 Es ist immer wieder erstaunlich, was heutzutage technisch alles möglich ist. Allein schon die Existenz von so etwas wie dem Looking Glas Portrait, einem holografischen Display, das Fotos, Videos und 3D-Kreationen dreidimensional darstellt, ist faszinierend. Nun wird das Gerät auch für Videospielfans interessant, dem Game Designer Seth A. Robinson sei Dank. Der hat es geschafft, dass ihr zum Beispiel den Nintendo-Klassiker Super Mario Bros. auf dem Looking Glass Portrait spielen könnt – in 3D und mit 60 FPS.
Ihr wollt das Ganze selbst ausprobieren? Nun, dann benötigt ihr erst einmal logischerweise ein Gerät von Looking Glass Factory. So eines ist nicht billig. Schon die normale Version kostet mindestens 399 US-Dollar und von der 8K-Variante können viele wohl nur träumen, denn die fängt preislich bei 17.500 US-Dollar an.
Added support for NES games to HoloVCS (a free thing that plays retro games on a @LKGGlass device with depth) Got it going at 60 fps! (download/info: https://t.co/XizXLzsgfN ) pic.twitter.com/9I5plHUC4i

— Seth A. Robinson (@rtsoft) February 3, 2022
Des Weiteren ist ein HDMI-Kabel nötig, um das Looking Glass Portrait mit eurem PC zu verbinden. Der muss zudem eine starke Grafikkarte verbaut haben, allerdings geht Robinson hier nicht ins Detail. Ob es nun also beispielsweise eine der neuesten Nvidia-Karten der RTX-3000er-Reihe sein muss oder auch ein Modell aus der vorherigen Generation reicht, ist unklar. Zu guter Letzt braucht ihr das von Robinson entwickelte Plug-in HoloVCS und Roms der unterstützten Spiele. Neben Super Mario Bros. könnt ihr auch das erste Castlevania fürs NES und den Atari-2600-Klassiker Pitfall! auf dem Looking Glass Portrait in 3D zocken. Andere Spiele lassen sich auf diese Weise zwar auch wiedergeben, die haben dann aber keinerlei Tiefeneffekt.