UPDATE: Thronebreaker - The Witcher Tales: Preis und weitere Infos bekannt gegeben
Geschrieben am 28.09.2018 um 10:50 Uhr.
Es steht fest, was Thronebreaker: The Witcher Tales, die einstige "Gwent: The Witcher Card Game"-Kampagne, kosten wird.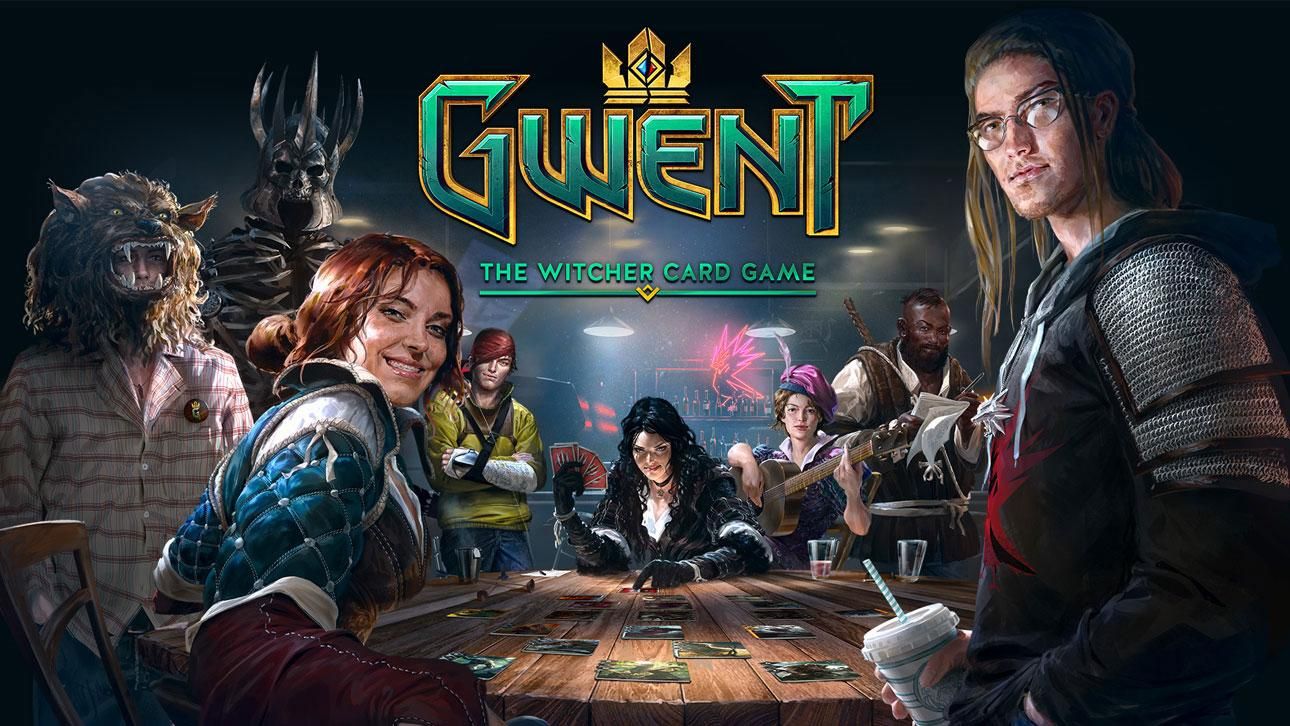 Update vom 28.09.2018: Am 23. Oktober erscheint mit Thronebreaker: The Witcher Tales das neue Spiel von CD Projekt RED, das eigentlich die Solokampagne von Gwent: The Witcher Card Game hätte sein sollen. Nun verkaufen die Polen es als eigenständiges Rollenspiel mit der Sammelkartenmechanik von Gwent. Die Entwickler versprechen ein Abenteuer, das euch mehr als 30 Stunden lang an den Bildschirm fesseln soll. Die über 75 Nebenquests sollen ihren Teil dazu beitragen. "Was ursprünglich als Einzelspielerabenteuer für ein Multiplayer-Kartenspiel begann, wuchs schnell über das ursprüngliche Konzept hinaus und wurde zu einem eigenständigen Spiel", heißt es seitens Marcin Iwiński, einem der Mitgründer von CD Projekt.
Ab sofort könnt ihr Thronebreaker: The Witcher Tales vorbestellen. Das Spiel gibt es auf dem PC exklusiv auf GOG.com, auf der Xbox One ist ebenfalls schon vorbestellbar. Nur die PS4-Spieler müssen sich noch ein wenig gedulden. CD Projekt hat angekündigt, dass es einige digitale Extras geben wird, die jedoch nicht nur Vorbesteller, sondern jeder Käufer erhält. Da wäre der offizielle Soundtrack des Spiels, eine digitale Version des Artbooks zu Gwent: The Witcher Card Game von Dark Horse, Konzeptkunst, der Witcher-Comic "Fox Children", jeweils zwei Ingame-Kacheln und -Avatare für Gwent: The Witcher Card Game sowie fünf Premiumfässer für das Sammelkartenspiel. Der Preis für Thronebreaker: The Witcher Tales ist mittlerweile auch bekannt: 25,89 Euro werden auf GOG.com fällig, auf den Konsolen sind es 25,99 Euro.
Originalmeldung vom 31.08.2018: CD Projekt RED ist dank Cyberpunk 2077, genauer gesagt der Gameplay-Demo, die das Studio diese Woche endlich im Netz veröffentlicht hat, wieder in aller Munde. Doch die Polen werkeln nicht nur an dem neuen Rollenspiel. Es gibt da ja auch immer noch das kostenlose Sammelkartenspiel Gwent: The Witcher Card Game, das nach wie vor in der Beta ist. Ein wichtiges Feature, das CD Projekt RED einst versprochen hatte, fehlt immer noch: die Einzelspielerkampagne. Ursprünglich war sie für 2017 angekündigt, dann wurde sie auf dieses Jahr verschoben. Und nun gab es eine überraschende Wendung: Die Kampagne wird nicht als Teil von Gwent: The Witcher Card Game erscheinen, sondern ein eigenständiges Spiel bilden.

In einer Konferenz, bei der es um die Finanzen des Entwicklerstudios im ersten Halbjahr 2018 ging, und die komplett auf YouTube hochgeladen wurde, sprach CD Projekt RED über die Gwent-Kampagne und den neuen Plan für dieses frische Abenteuer im "The Witcher"-Universum. Als Thronebreaker: The Witcher Tales soll sie nun erscheinen. Das Unternehmen spricht dabei von einem umfangreichen Rollenspiel mit einer Spielzeit von um die 30 Stunden sowie vielen Entscheidungen, die ihr als Spieler fällen müsst, welche wiederum Konsequenzen nach sich ziehen.
Ein Release-Termin für Thronebreaker: The Witcher Tales ist noch nicht bekannt. Allerdings hat CD Projekt RED gesagt, dass das Spiel parallel zur angekündigten Komplettüberarbeitung für Gwent: The Witcher Card Game namens "Homecoming" erscheinen soll. Jenes Riesen-Update ist für das vierte Quartal dieses Jahres geplant. Thronebreaker: The Witcher Tales soll auf denselben Plattformen verfügbar sein, für die auch Gwent erschienen ist, also den PC, die PS4 und die Xbox One. Unklar ist, ob CD Projekt RED den Titel nun verkaufen wird. Als Teil des Multiplayer-Spiels wäre die Kampagne kostenlos spielbar gewesen. Zumindest war bislang nie die Rede davon, dass die Spieler des Free-to-Play-Titels sie extra dazu kaufen müssten.
Quelle: CD Projekt RED