World of Tanks: Test-Update mit neuen Panzern
Geschrieben am 26.01.2017 um 16:00 Uhr.
Für die Panzerschlachten-Simulation World of Tanks steht ein umfangreiches Update in den Startlöchern, das sich nun im "Supertest" befindet.

World of Tanks bekommt in den kommenden Wochen ein stattliches Update verpasst. Noch arbeiten die Entwickler fieberhaft an der finalen Version. In einem ersten "Supertest" soll das Update 9.17.1 jedoch schon einmal von den Spielern ausprobiert werden, damit Entwickler und Publisher Wargaming wichtige Daten zum Balancing sammeln kann.
Mit im Update enthalten sind zwei neue schwere Panzer im deutschen Forschungsbaum, der VK 100.01 P sowie das "Mäuschen". Da die beiden Panzer VK 45.02 (P) Ausf. A und VK 45.02 (P) Ausf. B sehr dem Modell VK 72.01 (K) gleichen, soll zudem ein neuer Panzer eingeführt werden, der den beiden Fahrzeugen im Forschungsbaum vorausgeht. Zudem sollen die Gefechtsdaten der schweren und mittleren deutschen Panzer angepasst werden. Details dazu liegen noch nicht vor.
Darüber hinaus bringt das anstehende Update neue Balance-Optimierungen für World of Tanks. So wird die Kommandantenkuppel des T110E5 weniger Panzerung haben, um nicht so überdurchschnittlich gut geschützt zu sein, während der Panzer Grille 15 in Mobilität und Flexibilität verbessert, in Sachen Schaden aber abgeschwächt wird. Das Modell T-34-85M bringt künftig mehr Durchschlagsleistung, dafür ist das Fahrzeug weniger beweglich. Sowohl Centurion Mk.I also auch Centurion Mk. 7/1 sollen mehr Beweglichkeit und ein besseres Geschützhandling bekommen. Aktuell schneiden diese Panzermodelle eher unterdurchschnittlich ab. Damit der FV4202 wegen der Änderungen nicht zurückbleibt, ist die Höchstgeschwindigkeit erhöht worden.
Zusätzlich bietet das Update für World of Tanks laut Wargaming ein verbessertes Schadensprotokoll, einen erweiterten Fahrzeugvergleich, eine bessere Darstellung der technischen Daten, neue Toneffekte sowie eine überarbeitete Minimap. Das Format "Festung" wird zudem durch das Format "Offensive" ersetzt.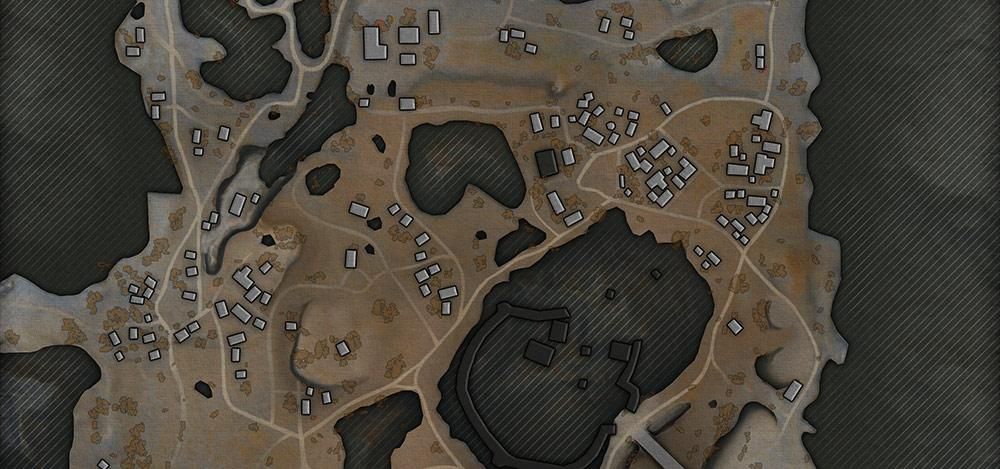 So sieht die neue Minimap in World of Tanks aus.
Quelle: offizielle Webseite