World of Tanks: Besseres Matchmaking und gewertete Gefechte angekündigt
Geschrieben am 03.03.2017 um 17:52 Uhr.
World of Tanks bekommt demnächst nicht nur ein besseres Matchmaking, sondern auch einen Modus für gewertete Gefechte.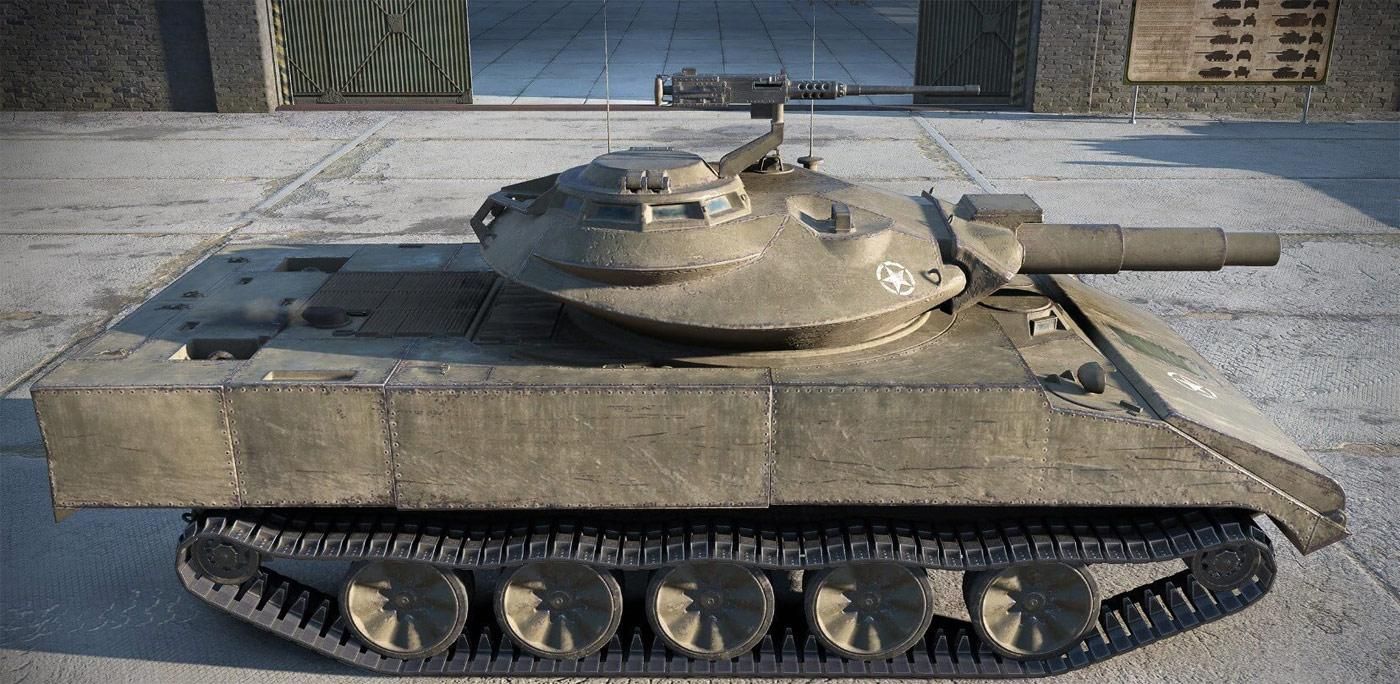 Dem Entwickler Wargaming kann man nicht vorwerfen, dass er sich nicht gut genug um sein kostenloses Actionspiel World of Tanks kümmern würde. Nun hat das Team aus Weißrussland angekündigt, auf welche Verbesserungen sich die Spieler in der näheren Zukunft freuen dürfen. Unter anderem ist da von einem optimierten Matchmaking-System die Rede. Aktuell käme es viel zu häufig zu frustrierenden Situationen, in denen Teams mit Panzern der unteren und mittleren Stufen gegen Mannschaften von Fahrern antreten, die in Vehikel der oberen Riege kämpfen. Genau das soll mit dem neuen System verhindert werden.
Generell will Wargaming für eine ausgeglichenere Fahrzeugverteilung auf den Schlachtfeldern von World of Tanks sorgen. Als Beispiel nennt das Team die Artilleriemaschinen, von denen künftig jedes Team nur noch maximal drei Stück ins Feld führen wird. Darüber hinaus soll das verbesserte Matchmaking aber auch dafür sorgen, dass nicht immer die gleichen Maps gespielt werden und somit mehr Abwechslung besteht.
Ein komplett neues Feature für World of Tanks werden die gewerteten Gefechte sein. Viele Spieler würden sich schon seit längerer Zeit einen Modus wünschen, in dem sie gegen Gegner auf ähnlichem Level kompetitiv spielen können. Genau das wird Wargaming also bald liefern. In den gewerteten Gefechten werden Teams, bestehend aus 15 Leuten, gegeneinander kämpfen. Dabei steigt ihr mit guten Leistungen im Rang auf und erspielt euch schicke Belohnungen, wobei nicht nur Siege entscheidend sind. Selbst eine Niederlage kann euch weiter bringen, sofern ihr gut gespielt habt.
Der Ranked-Modus wird wie in anderen Spielen in Saisons unterteilt sein. Wer daran teilnehmen möchte, wird jedoch einen Panzer der Stufe X benötigen. Ansonsten müsst ihr vorerst draußen bleiben. Wovon ihr jedoch auch ohne starken Panzer proftieren werdet, sind die neuen Grafikverbesserungen. Das folgende Video gibt euch einen ersten Eindruck davon.
Ansonsten werden noch die leichten Panzer in World of Tanks bald einige Balancing-Änderungen erfahren. Kurz und knapp ausgedrückt: Die Vehikel sollen mehr Feuerkraft erhalten, um sich besser gegen die anderen Panzerklassen wehren zu können. Die leichten Fahrzeuge sind eigentlich als Unterstützung für andere Maschinen vorgesehen, doch es käme laut Wargaming viel zu oft dazu, dass sie alleine auf dem Schlachtfeld unterwegs sind und dann gegen besser gepanzerte Vehikel keine Chance haben. Die Aufwertung der leichten Panzer soll sie aber nicht zu unaufhaltsamen Kampfmaschinen machen. Der Support-Charakter werde bestehen bleiben, so Wargaming.
Wann genau all diese Dinge den Weg auf die Live-Server von World of Tanks finden werden, ist nicht bekannt.
Quelle: offizielle Webseite