USK prüft ab sofort Spiele mit Hakenkreuzen
Geschrieben am 09.08.2018 um 12:15 Uhr.
Die USK ändert ihre Praxis bei Spielen mit verfassungsfeindlichen Symbolen und prüft, ob sie sozialadäquat sind.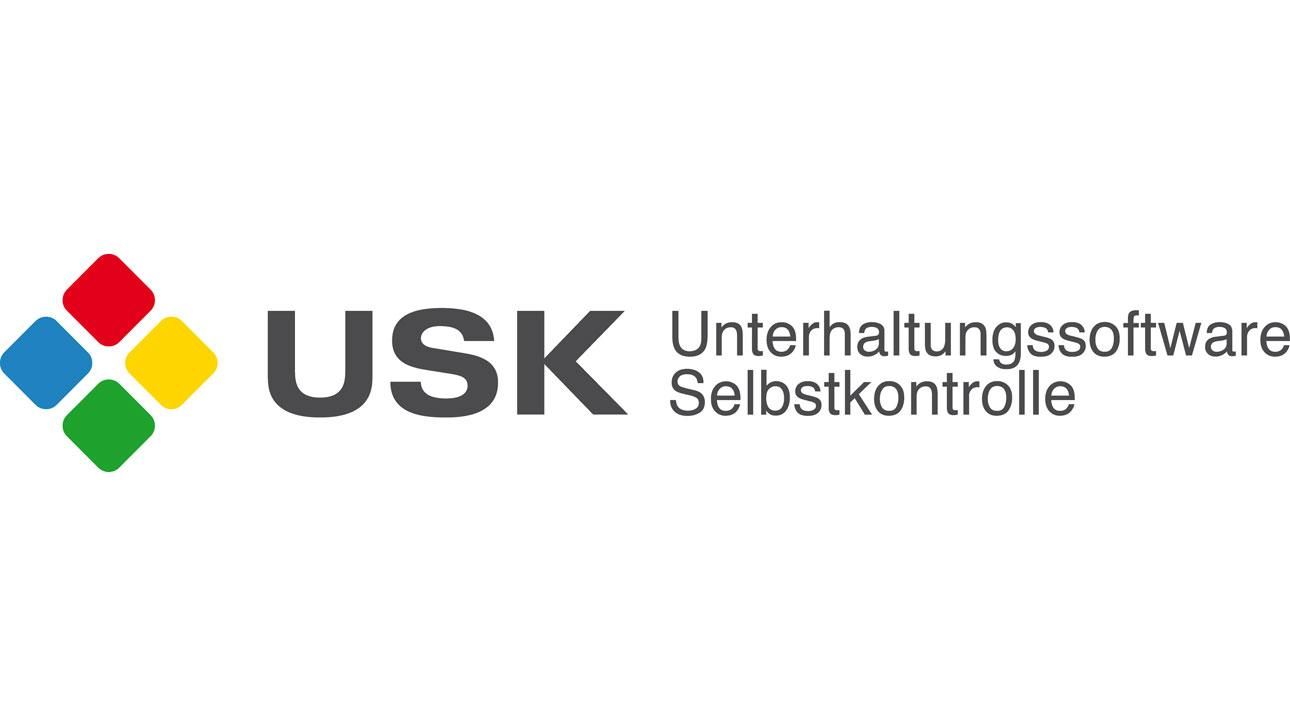 Für viele Jahre war klar: Wenn in einem Videospiel Hakenkreuze beziehungsweise verfassungsfeindliche Symbole im Allgemeinen zu sehen sind, darf es in dieser Fassung nicht in Deutschland erscheinen. Die USK hat jene Titel dementsprechend gar nicht erst geprüft. Nun gab es eine überraschende Wende: Die Unterhaltungssoftware Selbstkontrolle hat bekannt gegeben, Spiele mit verfassungsfeindlichen Symbolen fortan zu prüfen und ihnen eine Altersfreigabe zu geben, wenn "die Verwendung von Kennzeichen verfassungswidriger Organisationen von den USK-Gremien als sozialadäquat beurteilt wird."

Dank der Sozialadäquanzklausel des § 86a Abs. 3 des Strafgesetzbuches können in Publikationen verfassungsfeindliche Symbole verwendet werden, wenn das Ganze "der staatsbürgerlichen Aufklärung, der Abwehr verfassungswidriger Bestrebungen, der Kunst oder der Wissenschaft, der Forschung oder der Lehre, der Berichterstattung über Vorgänge des Zeitgeschehens oder der Geschichte oder ähnlichen Zwecken dient." Für Videospiele galt diese Klausel bislang nicht – zumindest dachte man das. Ursache dafür war ein Urteil des Oberlandesgerichts Frankfurt aus dem Jahr 1998. Damals ging es um das hierzulande beschlagnahmte Wolfenstein 3D. Der zuständige Richter entschied, dass Computer- und Videospiele keine verfassungsfeindlichen Symbole enthalten dürfen, bezog die Sozialadäquanzklausel aber gar nicht mit ein. Trotzdem wurde danach angenommen, sie gelte für Videospiele nicht, weshalb die USK fortan die Prüfung jedes Titels mit verfassungsfeindlichen Symbolen ablehnte.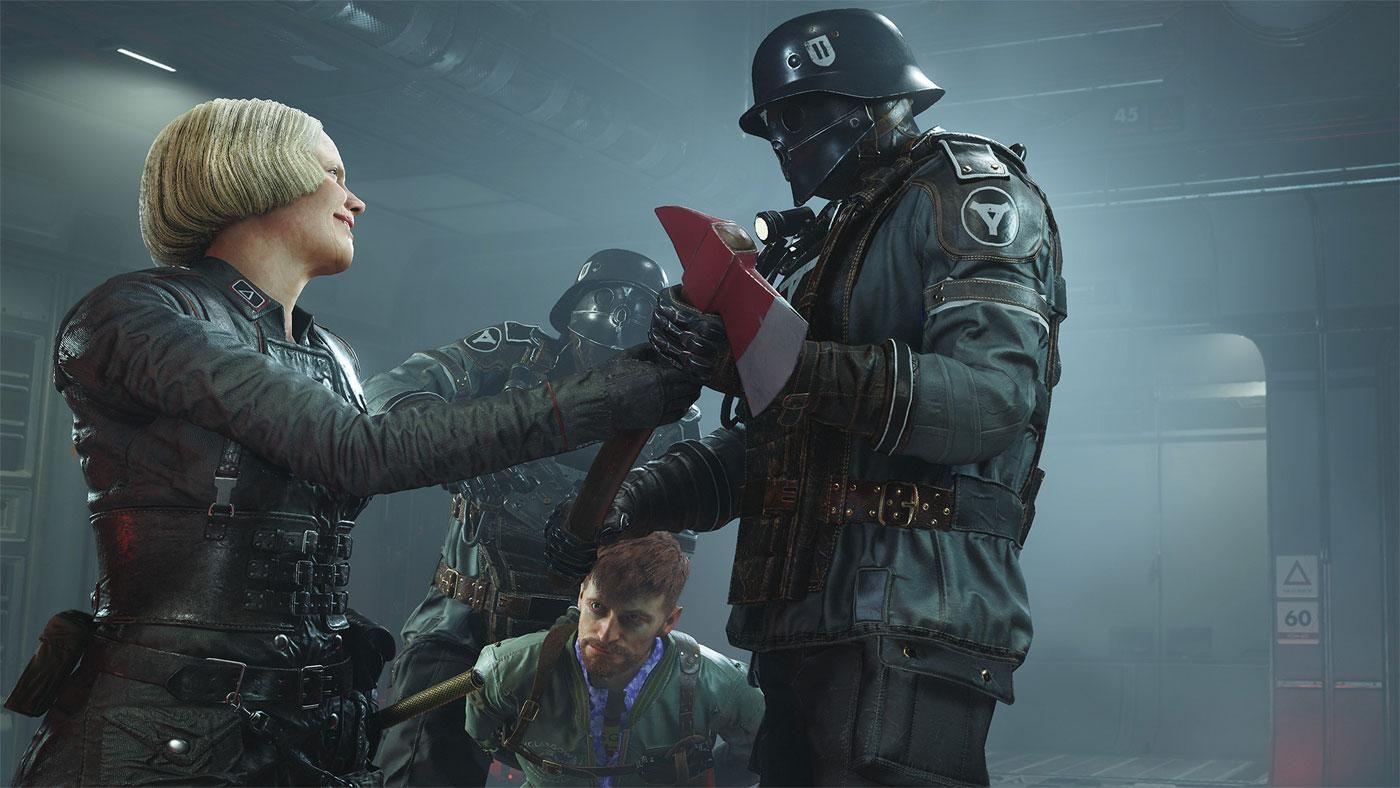 In Wolfenstein 2: The New Colossus kämpfen wir noch gegen das "Regime". In einer potenziellen Fortsetzung ist diese Form der Selbstzensur vielleicht gar nicht mehr nötig, damit Bethesda in Deutschland keine Probleme bekommt.
Dieser Umstand wurde von Journalisten und Spielern vielfach kritisiert, gerade in der jüngeren Vergangenheit (man denke nur an Wolfenstein 2: The New Colossus). Sie forderten, dass für Spiele das gleiche Recht gelten soll wie für andere Werke künstlerischen Schaffens, etwa Filmen. Wir sind es absolut gewohnt, im Kino Streifen zu sehen, die die Zeit des Nationalsozialismus behandeln – sei es nun auf ernste Art und Weise wie in Steven Spielbergs "Schindlers Liste" oder in einer deutlich comichafteren, humorvolleren Variante à la Quentin Tarantinos "Inglourious Basterds". Wäre aber ein Spiel zu Letzterem erschienen, wäre es hierzulande "automatisch" auf dem Index gelandet und dann beschlagnahmt worden. Dafür hätte es nicht mal extremst brutal sein müssen, die Hakenkreuze hätten schon ausgereicht.
Richtig absurd wurde das Ganze bei South Park: Der Stab der Wahrheit. In der Originalversion des Rollenspiels sind Hakenkreuze zu sehen, in der deutschen Fassung werden sie von schwarzen Balkenn verdeckt. Im Fernsehen hingegen laufen "South Park"-Folgen, in denen die gleiche Symbolik zu sehen ist, in unzensierter Form. Ubisofts Videospieladaption sieht zwar 1:1 so aus wie die Zeichentrickserie, aber weil sie eben ein Spiel ist, musste der Publisher besagte Änderungen vornehmen, um den Titel hierzulande veröffentlichen zu können.
So ein Fall wie der von South Park: Der Stab der Wahrheit wird aller Voraussicht nach fortan der Vergangenheit angehören. Es ist aber nicht so, dass die USK künftig jedes Spiel durchwinkt, in dem verfassungsfeindliche Symbole zu sehen sind. Die Organisation weist in ihrer Pressemitteilung darauf hin, dass das grundsätzliche Verbot entsprechender Kennzeichen weiterhin gilt. "Daher verlangt eine Entscheidung über eine Altersfreigabe immer die Prüfung im Einzelfall und stellt keine generelle Ausnahme dar", so die USK. Der Grund für diese Änderung ist eine "veränderte Rechtsauffassung der zuständigen Obersten Landesjugendbehörde auf der Grundlage aktueller rechtlicher Bewertungen." Näheres ist dazu nicht bekannt.
Quelle: USK