The Quiet Place: Spiel zur Horrorfilmreihe in Entwicklung
Geschrieben am 27.10.2021 um 13:46 Uhr.
Nach zwei Filmen gibt es A Quiet Place bald auch als Videospiel. Doch viele Infos gibt es dazu noch nicht.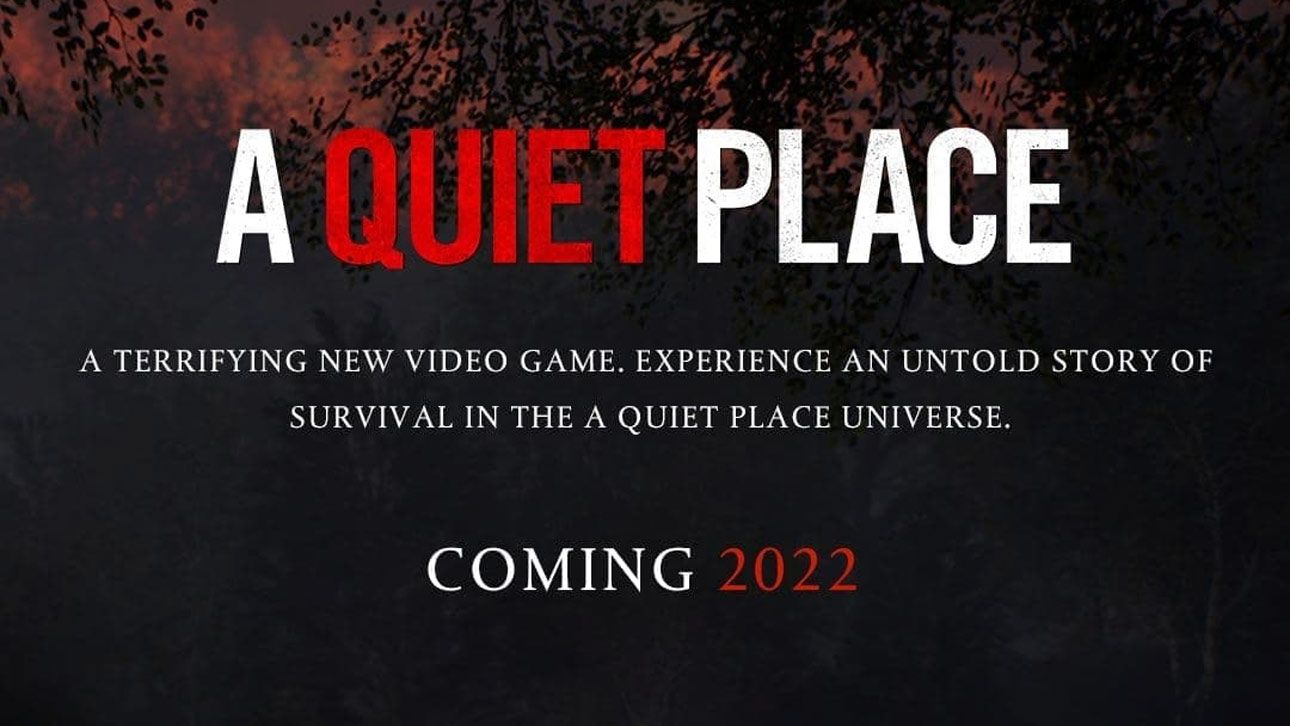 Eine der großen positiven Überraschungen des Horrorkinos der vergangenen Jahre ist "The Quiet Place" von John Krasinski mit ihm und seiner Ehefrau Emily Blunt in den Hauptrollen. Nach dem erfolgreichen ersten Teil von 2018 ist eine Fortsetzung gefolgt, die eigentlich schon 2020 in die Kinos kommen sollte, sich wegen Corona aber um mehr als ein Jahr verschoben hat. Das Warten hat sich aber gelohnt, denn auch "A Quiet Place 2" ist ein richtig guter Gruselfilm. Und nun wurde ein Spiel zu der Reihe angekündigt.
Zu dem Titel gibt es noch so gut wie nichts, nur die Grafik, die ihr oben seht. Immerhin: Die verrät, dass das Spiel eine neue Geschichte erzählen und keine direkte Adaption der Handlung der Filme sein wird. Aber das war's dann auch. Es soll zwar schon irgendwann nächstes Jahr erscheinen, trotzdem gibt es keinerlei Bilder, keine näheren Details und nicht einmal Angaben, für welche Plattformen das Ding entwickelt wird.
Saber Interactive, bekannt für Portierungen wie die Switch-Version von The Witcher 3: Wild Hunt und die Offroadsimulation SnowRunner, fungiert als Publisher. Entwickelt wird das Spiel von iLLOGIKA. Das Team aus Kanada wurde von ehemaligen Mitarbeitern von Eidos Montreal (Deus Ex, Marvel's Guardians of the Galaxy), Ubisoft und Behaviour Interactive (Dead by Daylight) gegründet und hat bislang zwei eigene Titel gemacht: das Action-Puzzlespiel Subaeria und das Mobilegame Rogue Racers. Ansonsten hat man andere Entwickler unterstützt, etwa Studio MDHR bei Cuphead, und war für Portierungen verantwortlich.
Klassische Spiele sind aber nur ein Teil des Geschäftsfelds von iLLOGIKA. Das Unternehmen hat auch schon viel im Bereich der "Immservice Experiences" gemacht, zum Beispiel VR-Anwendungen wie eine Trainingssoftware für Air-France-Personal. Vielleicht wird das "A Quiet Place"-Spiel ja ein Virtual-Reality-Titel? Das Potenzial dafür ist in jedem Fall da.

Die Filme handeln davon, dass die Erde von einfallenden Aliens bedroht ist.  Die Aliens sind zwar blind, können aber dafür unheimlich gut hören. Wer auch nur das leiseste Geräusch von sich gibt, wird geschnappt und endet als Snack für die Außerirdischen. Aus dieser Grundidee lässt sich sicherlich ein spannendes Horrorspiel machen. Näheres zu dem Titel von iLLOGIKA soll es noch in diesem Jahr geben.