UPDATE: GTA 4: Lizenzen für Radiosongs laufen aus, Titel werden ersetzt
Geschrieben am 27.04.2018 um 11:21 Uhr.
Nach zehn Jahren müssen einige Musikstücke aus GTA 4 gestrichen werden, weil die entsprechenden Lizenzdeals ablaufen.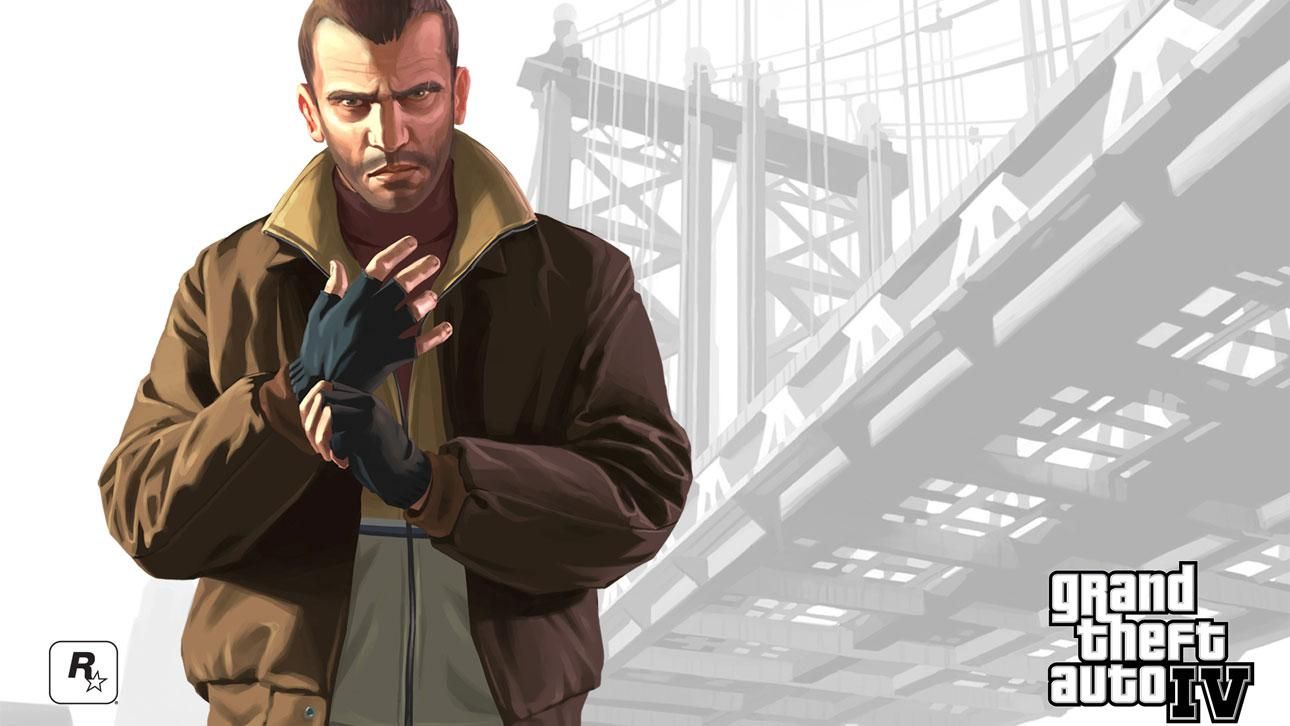 Update vom 27.04.2018: Das Update mit den Programmänderungen fürs Radio in GTA 4 und die "Episodes from Liberty City" sind erschienen. Auf GTAForums hat sich ein Nutzer die Mühe gemacht, für beide Titel jeweils eine Liste zusammenzustellen, die sowohl die Songs umfasst, die aufgrund von ausgelaufenen Lizenzverträgen entfernt werden mussten, als auch die neuen Titel, die als Ersatz dienen sollen. Wie bereits angekündigt wurde, ist vor allem Vladivostok FM stark betroffen. Aber auch westliche Interpreten finden sich auf der Liste der Stücke, die in GTA 4 nicht mehr zu hören sind. Da wäre zum Beispiel Black Sabbath mit "Heaven and Hell" oder David Bowie mit "Fascination".
Über 30 Songs wurden aus GTA 4 entfernt, während nicht mal halb so viele neue hinzugefügt wurden. Bei den beiden Erweiterungen "The Lost and Damned" und "The Ballad of Gay Tony" ist die Differenz sogar noch größer: Hier wurden 33 Titel aus dem Spiel genommen und nur zwei neue implementiert.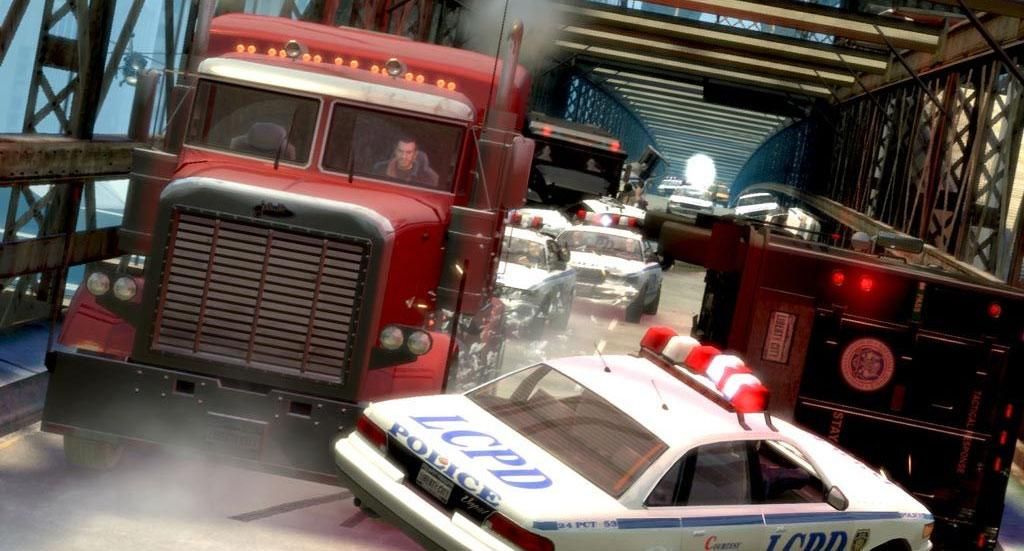 Auf den Straßen Liberty Citys Chaos anrichten und dabei Ruslanas "Wild Dances" (Gewinnersong des Eurovision Song Contest 2004) hören, geht ab sofort nicht mehr.
Originalmeldung vom 11.04.2018: Es ist kaum zu glauben, aber in diesem Monat feiert das Open-World-Spiel GTA 4 seinen zehnten Geburtstag. Da kommt man sich schon ein wenig alt vor, oder? Schließlich fühlt es sich so an, als wäre es erst gestern gewesen, dass wir mit Niko Bellic durch Liberty City gecruist sind oder uns Cousin Roman zum Trinkengehen überreden wollte, während wir gerade mitten in einer Schießerei mit der Polizei waren. Normalerweise gibt es zu einem Geburtstag immer Geschenke, doch diesmal ist genau das Gegenteil der Fall: Den Spielern wird etwas weggenommen. 

Bevor ihr nun aber schon wütend in die Tasten haut, was Rockstar Games denn einfalle, Inhalte aus dem Spiel zu streichen: Der Entwickler hat keine andere Wahl. Gemeint sind nämlich Songs, die im Radio in GTA 4 laufen. Wie das nun mal so ist, hat Rockstar während der Entwicklung Lizenzdeals für jene Titel mit den jeweiligen Plattenfirmen abgeschlossen. Und solche Deals gelten nun nicht für die Ewigkeit. Im Fall von GTA 4 laufen für einige (natürlich nicht alle) Lieder die Lizenzen nach zehn Jahren aus, weshalb Rockstar sie per Update aus dem Actionspiel entfernen muss. Das berichtet Kotaku.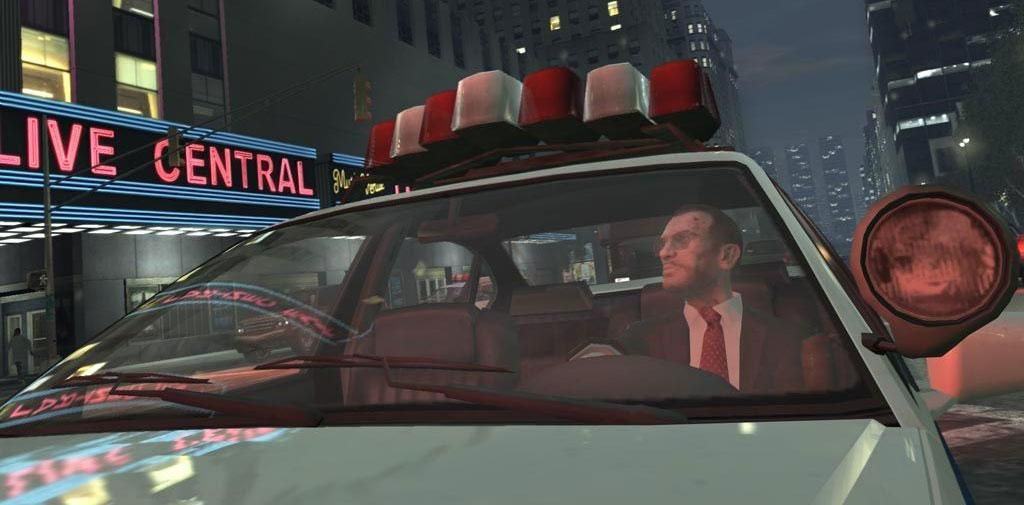 Bei Autofahrten durch Liberty City werdet ihr künftig auf einige Radiolieder verzichten müssen.
Mittlerweile hat sich ein Sprecher des Studios gegenüber den Kollegen von GameSpot zu dem Thema geäußert und bestätigt, dass vor allem ein großer Teil der Songs aus dem Spiel fliegen wird, die auf dem russischen Popsender Vladivostok FM laufen. Das gilt sowohl für GTA 4 als auch die beiden Standalone-Erweiterungen "The Lost and Damned" und "The Ballad of Gay Tony". Um welche Titel es sich im Detail handelt, hat Rockstar aber nicht genannt. Das Unternehmen gab jedoch bekannt, die Tracks zu ersetzen. Es werden also neue Songs ihren Weg in GTA 4 finden. "Wir werden unsere Kundensupport-Webseite aktualisieren, sobald es neue Informationen gibt", so der Firmensprecher.

Übrigens: PS3-Spieler werden vor dem 26. April, an dem das Update erscheinen soll, per Systemnachricht über die Möglichkeit informiert, die betroffenen Lieder als digitale Versionen herunterzuladen – wie auch immer das rechtlich geregelt ist. Über ein solches Angebot für PC- und Xbox-360-Spieler ist nichts bekannt.