UPDATE: Call of Duty – Warzone: "Verdansk '84"-Karte erschienen
Geschrieben am 23.04.2021 um 15:08 Uhr.
Die "Verdansk"-Map ist zurück, aber anders, als ihr sie kanntet. In Call of Duty: Warzone wird nun 1984 gekämpft.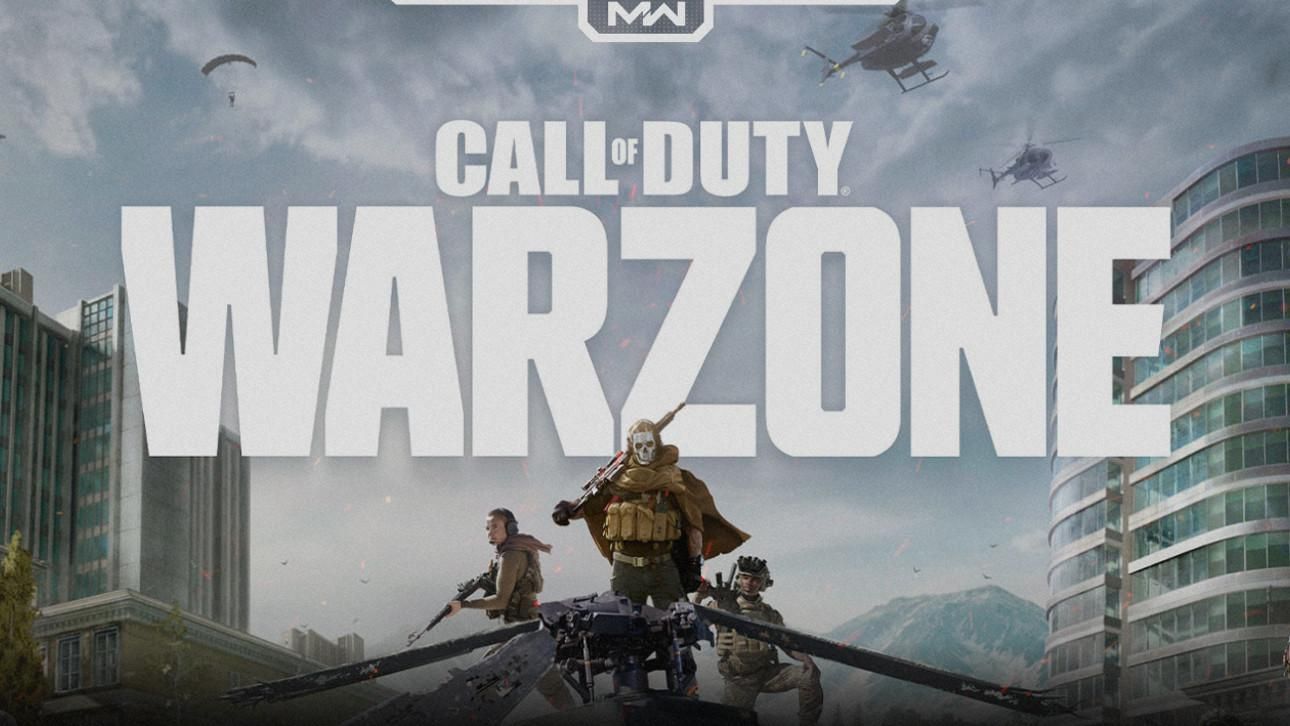 Update vom 23.04.2021: Genau, wie es die Leaks vorhergesagt haben, gibt es nun in Call of Duty: Warzone die 1984er-Version der Karte "Verdansk". Nachdem die erste Variante der Map am Mittwoch aus dem Spiel genommen wurde, ist sie nun also zurückgekehrt, sieht aber ganz anders aus. Euch erwarten diverse neue Gebäude, die für frischen Wind sorgen. Falls ihr selbst noch nicht im Spiel eine oder mehrere Runden gespielt habt, liefert euch der folgende Trailer einen ersten Eindruck davon:
Originalmeldung vom 22.04.2021: In Call of Duty: Black Ops – Cold War startet heute Season 3 und somit geht auch Call of Duty: Warzone in eine neue Spielzeit. Die vorherige endete gestern Abend mit einem großen Knall – im wahrsten Sinne des Wortes. In dem kostenlosen Battle-Royale-Spiel fand gestern ein mehrstufiges Event statt. Alles begann damit, dass sowohl die Anzahl der Zombies auf der "Verdansk"-Map als auch der radioaktiv verstrahlten Zonen stark anstieg, und es endete mit einer gewaltigen Atomexplosion, präsentiert als Zwischensequenz, die Charlie INTEL auf Twitter geteilt hat:
🚨 VERDANSK HAS BEEN NUKED! ☢️ pic.twitter.com/eteoZ1GEMR

— Call of Duty News (@charlieINTEL) April 21, 2021
"Heißt das also, es gibt jetzt eine neue Map in Call of Duty: Warzone?" Nein, dem ist nicht so, zumindest bislang nicht. "Verdansk" ist seit gestern Abend tatsächlich nicht mehr spielbar. Wer derzeit Lust auf Battle-Royale-Action im CoD-Universum hat, muss sich mit der deutlich kleineren Karte "Rebirth Island" zufriedengeben. Aber das dürfte nicht mehr lange der Fall sein. Es ist sehr wahrscheinlich, dass eine Nachfolgerin für "Verdansk" ins Spiel kommt, wenn heute Abend die neue Saison startet. Glauben wir den Leaks, wird es sich dabei nicht um einen völlig neuen Schauplatz handeln, sondern eine 80er-Jahre-Version von "Verdansk" – was zu Call of Duty: Black Ops – Cold War passen würden, das bekanntlich in jenem Jahrzehnt spielt.
Sollten die Entwickler euch jedoch länger mit "Rebirth Island" abspeisen wollen, sei an dieser Stelle nochmal darauf hingewiesen, dass es in Black Ops – Cold War in Season 3 mit "Elimination" einen neuen Modus gibt, der dem Battle-Royale-Prinzip sehr ähnlich ist und auf den großen "Feuertrupp"-Karten gespielt wird. Allerdings habt ihr hier von Haus aus mehr als ein Leben und startet auch nicht komplett unbewaffnet. Es gibt aber sehr wohl Loot zu finden sowie eine Limitierung für eure Loadouts.
Quelle: Activision / Charlie INTEL