Call of Duty – Black Ops 4: Großes Update bringt "Gun Game"
Geschrieben am 31.10.2018 um 10:51 Uhr.
Für alle Modi von Call of Duty: Black Ops 4 gibt es viele Verbesserungen und obendrauf kommen neue Spielvarianten.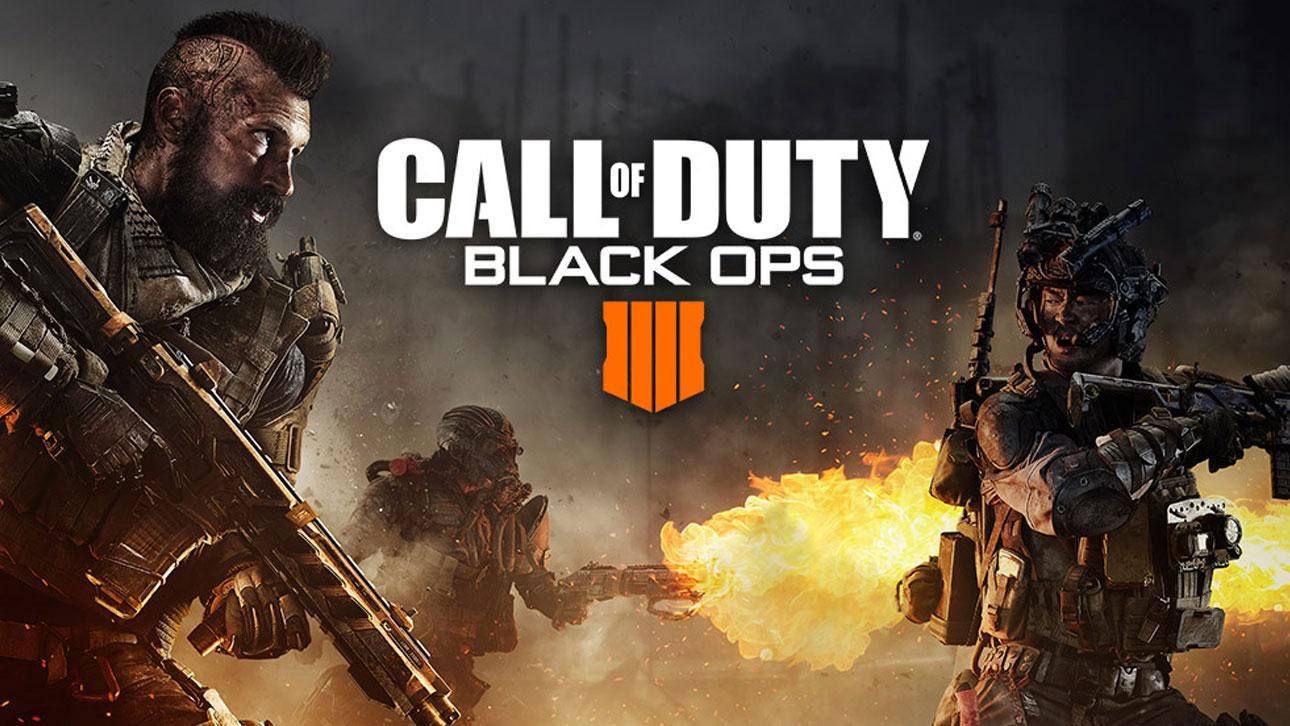 Entwickler Treyarch hat ein umfangreiches Update für Call of Duty: Black Ops 4 veröffentlicht, das nicht nur zahlreiche Verbesserungen im Gepäck hat, sondern auch schöne Neuerungen für die Fans des normalen Multiplayer-Modus. Ihr habt das "Gun Game" im jüngsten Teil der Shooter-Reihe vermisst? Dann wird es euch sehr freuen, dass jene Spielvariante nun vorhanden ist. Falls ihr nichts mit dem Namen anfangen könnt: "Gun Game" ist eine besondere Form von "Free for All", bei der jeder Spieler mit der gleichen Pistole startet. Jeder Abschuss beschert euch die nächstbessere Waffe und wer als erster mit allen Schießprügeln getroffen hat, gewinnt das Match. Weitere Modi, die sich nun unter den "Vorgestellten Playlists" finden, sind "Mercenary Deathmatch Moshpit" und "Chaos Domination".

Das Update liefert außerdem viele Balancing-Anpassungen. Das betrifft zum einen diverse Waffen des Ego-Shooters. Das IRC-7, das erste Sturmgewehr, das im Multiplayer von Call of Duty: Black Ops 4 freigeschaltet ist, verursacht zum Beispiel fortan weniger Kopfschussschaden. Auch an den Spezialisten hat sich einiges geändert. Der Hund von Nomad etwa hat nun zehn Prozent weniger Lebensenergie. Das soll euch dazu anregen, enger mit ihm zusammenzuarbeiten und ihn nicht allein über die Maps laufen zu lassen. Viele Spieler dürfte es freuen, dass die Entwickler auch an den Spawns gearbeitet haben. Ihr solltet also nicht mehr so spawnen, dass euch ein Gegner direkt in den Rücken fallen kann.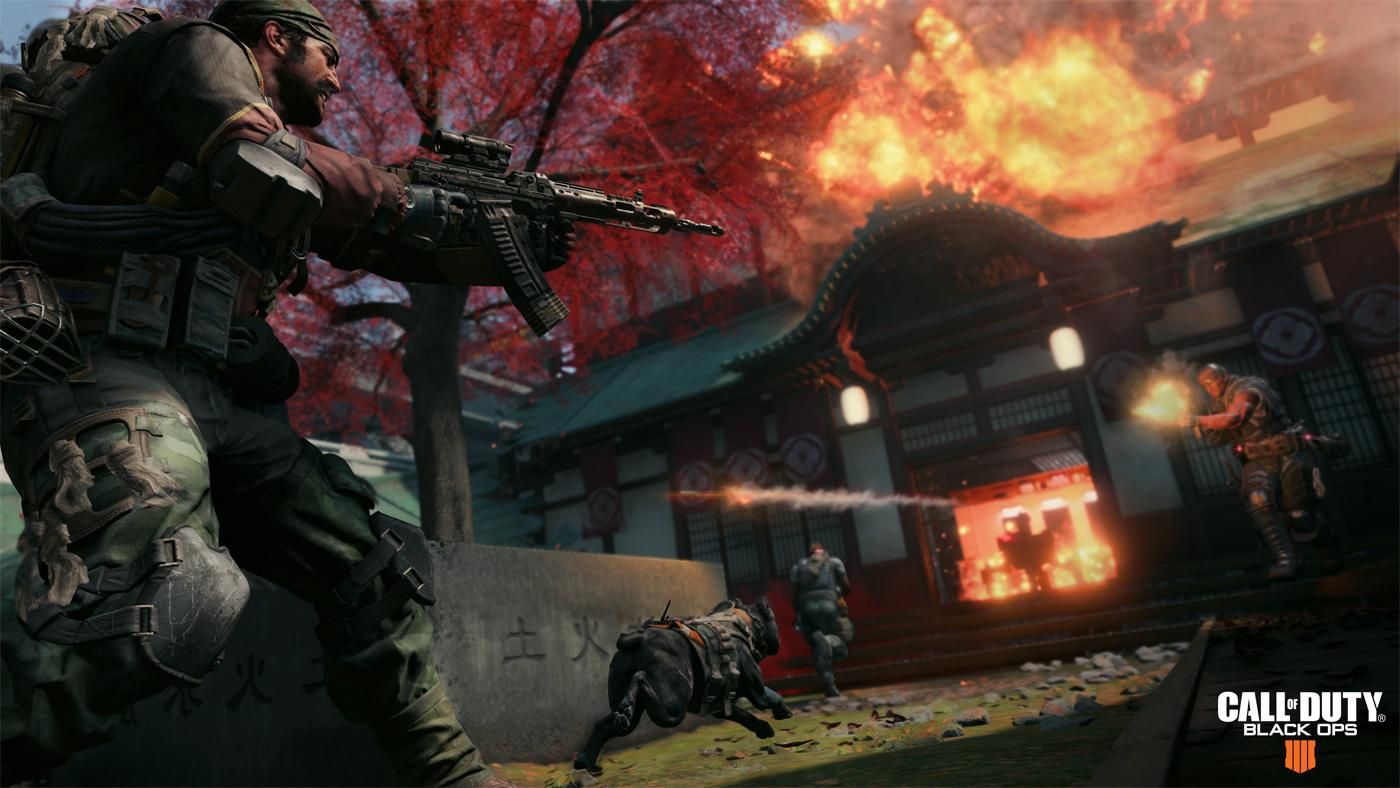 Ihr spielt im Multiplayer gerne als Nomad? Dann solltet ihr euch angewöhnen, immer an der Seite eures Hundes zu bleiben, nachdem ihr ihn herbeigerufen habt.
Nicht nur der klassische Multiplayer-Modus von Call of Duty: Black Ops 4 erhält viele Optimierungen. Treyarch hat sich auch um "Blackout" und den Zombie-Modus gekümmert. Beispielsweise wurden die Spieleranzahlen in der "Battle Royale"-Variante angepasst. Der Solo-Modus lässt sich nun mit 100 Spielern zocken, die maximale Teilnehmerzahl für die Duo- und Squad-Matches wurde auf 88 begrenzt. Darüber hinaus gibt es Verbesserungen am Sound, Rüstungen wurden etwas abgeschwächt und die übrigen Charaktermissionen für die Spezialisten wurden freigeschaltet (ihr könnt nun Battery, Firebreak, Nomad, Prophet, Ruin und Seraph für "Blackout" freispielen). Im Zombie-Modus von Call of Duty: Black Ops 4 werdet ihr ab sofort mit mehr Erfahrungspunkten belohnt, wenn ihr auf dem "Hardcore"- oder "Realistisch"-Schwierigkeitsgrad zockt. Zudem wurden Bugs auf den Karten "IX" und "Blood of the Dead" gefixt.
Quelle: Treyarch